Code within the freshly released Apple iOS 9 developer beta suggests that the next iPhone might feature a vastly improved front-facing camera with LED flash. The Cupertino giant is expected to reveal the successors of iPhone 6 and iPhone 6 Plus in September.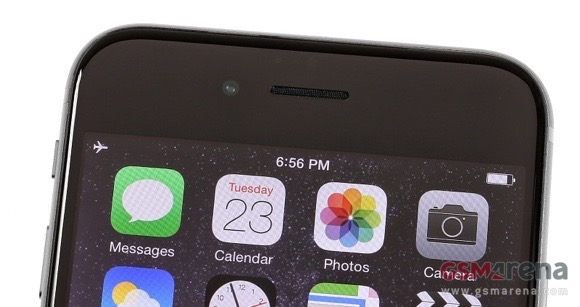 Other potential features of the front-facing snapper include 1080p video recording, 720p slow-motion capture at 240fps, as well as the option to shoot panoramas. Those features are currently reserve only for the main camera of the Apple iPhone family.
A capable front-facing camera will surely be a welcome sight in the next iPhone iteration, especially the selfie's constantly increasing popularity. The currently available 1.3MP front unit in the iPhone feels like afterthought compared to the solutions offered in rival high-end smartphones.
c
bro you should do some fac finding before postin such weird comments ... iphone was not the first mobile to bring video calling to masses neither Skype was first introduced on iPhone
?
If they are putting flash for the front camera, it will most probably be True Tone like their current iPhones, which produce good skin tone reproduction http://www.lightingrumours.com/what-is-true-tone-flash-iphone-5s-4657#.VXmDUBOqpHw
?
If it really comes with a front flash, just switch it off. What's the problem? Stop crying.