A market research conducted by analyst company Kantar Worldpanel shows that iOS has grabbed 41.9% of the smartphone market in the US for the three-month period ending in May. That's an increase of 3.5 percent points over the same period of last year.
This gets Apple's mobile OS closer to Android, which managed to add the negligible 0.1% to its user base. Google's mobile OS now runs on 52% of the smartphones sold for the period.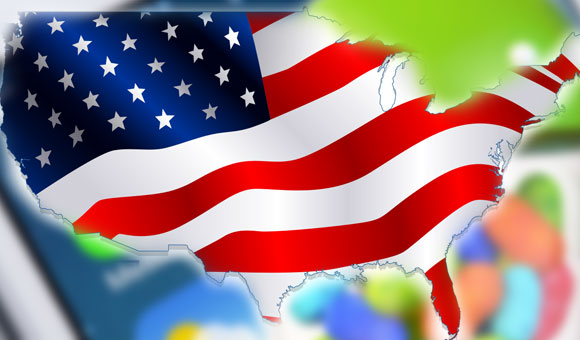 As far as mobile carriers and their smartphone sales are concerned, Verizon is in the lead with 34.6%, AT&T is second with 29%, and Sprint gets the third spot with 12.7%. T-Mobile remains fourth with 10.1% slice of the smartphone sales, which is 3.4 percent points down compared to the same period of 2012.
AT&T owes 60.5% of its smartphone sales to the iPhone 5, while the phone's sales at Verizon mark 43.8% for the three months ending May 2013. Despite its late arrival over at T-Mobile, the Apple iPhone 5 was still the best-selling smartphone for the carrier. Overall, iPhone sales accounted for 31% of T-Mobile's smartphone sales
Kantar Worldpanel ComTech global consumer insight director Dominic Sunnebo reckons that T-Mobile manages to attract first time smartphone buyers, who are upgrading from a feature phones. "Of T-Mobile consumers who bought an iOS device since it launched on the carrier, 53% had previously owned a featurephone, well above the market average of 45% of iOS owners who previously owned a featurephone, he adds."
Lastly, there's Windows Phone, which stands in third place with 4.6% market share. Notably, that's 1 percent point increase compared to last year's result. However, the WP suffered a decline compared to the three-month period ending in April, when the mobile OS snatched 5.6% of the smartphone sales.
D
That's what you get for using cheap quality phones like Galaxy series.
M
Again.. sarcasm, learn to detect it :p
M
Are you immune to sarcasm? :p The "Apple invented music" should have helped spot it ;) On subject : a lot of people who had no interest in smartphones before will buy an iPhone because it's simple to use, and limited enough to mak...
ADVERTISEMENTS