Center of gravity
Apple iPad Air vs. Samsung Galaxy Note 10.1 2014: Center of gravity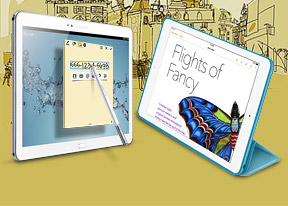 User interface
The user interface of a tablet can greatly affect the user experience. Since both Apple and Samsung have overwhelming presence on the market, you probably have at least passing familiarity with both UIs. Still, here are a couple of hands-on videos to refresh your memory.
There's not much to be said about the iPad Air - the focus is on one app at a time, though the notification area and quick toggles show some additional info and allow basic control over the tablet.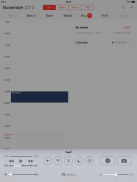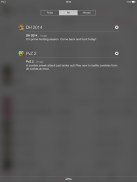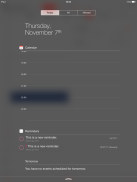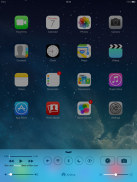 Control Center and Notification area on iOS 7
The four finger gesture that moves between apps is not the most comfortable, but it's quicker than going through the app switcher if you need to move between apps often. The system-wide swipe left for Back is another nice though not very comfy trick (it works better on the iPhone).
The TouchWiz interface on the Samsung Galaxy Note 10.1 2014 is quite the opposite - it has two separate ways to multitask that can co-exist for even more multi-app action. One is the split-screen option called Multi Window - half of the 10.1" screen is about the same surface area as a 7" screen, so usability really isn't hampered in any way.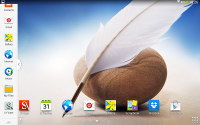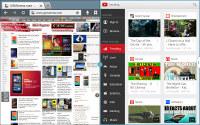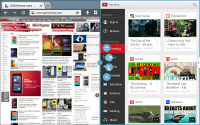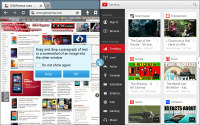 Multi Window on Samsung Galaxy Note 10.1 2014
The other option is the Pen Window option that allows you to launch floating mini apps that can be resized and minimized so that they're out of the way, but always accessible.
The one downside of Multi Window and Pen Window is that only supported apps can be used in those modes. Still, the basics like the web browser, email and chat are covered and there are a growing number of apps in the Play Store that do support Samsung's proprietary API.
Android's widget system - both on the homescreen and on the lockscreen - is a lot more powerful and flexible in terms of at a glance information delivery. The Samsung Galaxy Note 10.1 2014 comes with a great set of widgets that cover everything from news and stocks, through email and notes to Dropbox and Twitter.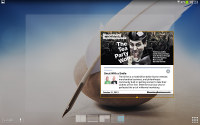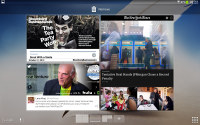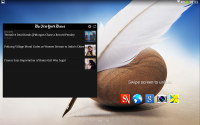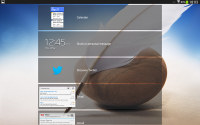 Widgets on the homescreen and on the lockscreen
The Galaxy Note 10.1 2014 also comes with a dedicated homescreen page that serves as both a news reader and a way to stay up to date with social networking updates.
Siri is available on the iPad Air. It's there to answer quick questions, perform basic tasks (e.g. set reminders and alarms) and do voice dictations. The Note 10.1 has S Voice as its default assistant with similar functionality, but also Google Now, which is great at anticipating what info you need. The best thing about Google Now is that it requires no user interaction to work.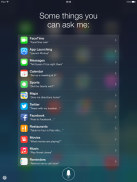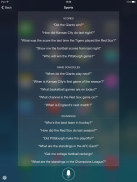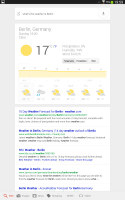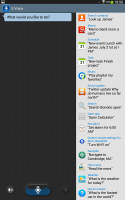 Siri in action • Google Now and S Voice
Another important difference between the two tablets is their respective cloud backups. Apple uses its own iCloud service that syncs all the basics (contacts, Keychain, photos and so on), plus app info, so apps will retain their settings and files even if you've uninstalled them for months. All of this goes into 5GB of free storage.
Samsung's Cloud service syncs your phonebook and calendar, browser settings, plus your Scrapbook. You can link a Dropbox account to sync your pictures, videos and documents. Samsung throws in 50GB of Dropbox storage for free for two years.
Apple also has a nifty Do Not Disturb (DND) feature that mutes all notifications except for messages and calls from a select group of people. This is great for both school and meetings as the tablet will keep quite unless there's an important message you need to answer immediately.
Winner: Samsung Galaxy Note 10.1 2014. Some people don't like TouchWiz much, but it's undeniable that it's very functional and has a high degree of customization. Heavy multitaskers will really appreciate Multi Window and Pen Window.
The Apple iPad Air interface is nice, but it plays out exactly like that of the iPhone and the much larger screen begs for some extra options.