Ever wondered why Apple hasn't made a big fuss about its most recent updates to the iPad mini line? Or why those updates have been entirely missing since 2015, when the iPad mini 4 was introduced? It's definitely seemed that the company has no love for its smallest tablet, and today a new report pretty much confirms that.
What's more, it claims that the iPad mini line will be discontinued. This allegedly comes from "a source close to Apple" saying the mini will be phased out because the sales numbers are "very clear" that it's the right move. Read: it's not been selling very well.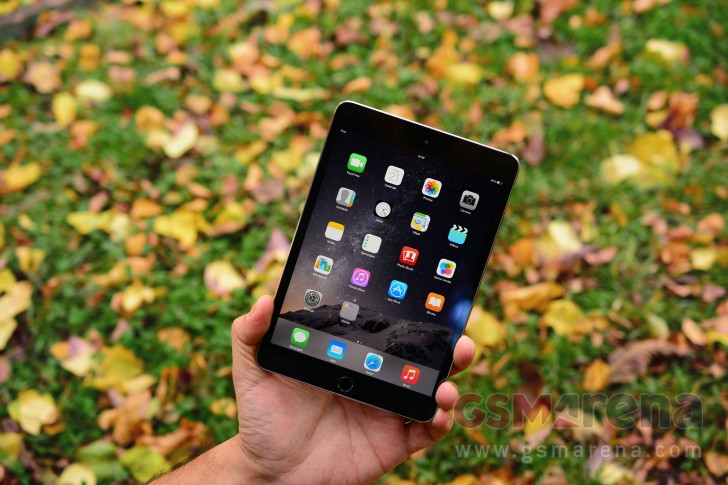 And that in a tablet market that hasn't been doing great overall recently. So Apple will choose to cut its losses and get out of the 7.9" tablet space, focusing instead on the new 9.7" iPad and the iPad Pro line, including the upcoming (and much-rumored) 10.5" slate that should sport thinner bezels.
Anyway, if you've wanted to grab an iPad mini 4, perhaps now's the time to do that - just to be on the safe side. It's unclear how long this will remain on sale.
?
I have an iPad mini 4 gsmarena and I'm in latest updated 10.3.2. This Apple not Android, iPad mini selling better than 9.7 might be this the reason why Apple want to stop it.
D
I don't like the iPad mini's closed iOS eco-system but I definitely feel there is a great use for mini tablets (7-8.5 inches). It's because not everyone has/uses phablets for reading books/watching movies and when you are on-the-go, it's easier to us...
i
If Apple had released an iPad Pro 7.9 in March 2016, at the same time as the iPad Pro 9.7, it would have sold well (providing it had the same specs, eg. A9X Chipset). The iPad Mini 2 has been the only iPad Mini to have the same performance as th...