iPad Pro 9.7" teardown shows tightly packed components, low repairability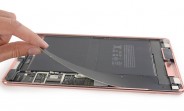 The time for the iPad Pro 9.7 teardown is upon us, thanks to the professional disassemblers at iFixit. What everyone expected to be an iteration of the iPad Air 2, turned out to be a scaled down version of the 12.9" iPad Pro and as such every millimeter inside the alloy body is put to good use.
The iPad Pro 9.7" is hard to open and requires a lot of patience and heating, but once open you can see just how cramped the inside is. The largest component, naturally, is the battery. In this iPad Pro it has a rating of 27.91 Whr (7,306mAh), which is slightly better than the iPad Air 2's 27.62 Whr.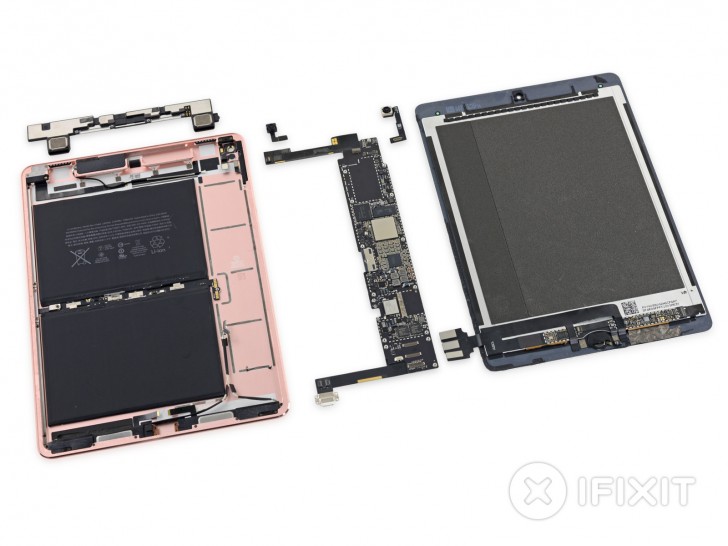 Sadly, for those who want to repair their iPad Pro 9.7" on their own turf, it's not that easy. iFixit gives the slate a repairability score of 2/10 (10 being the easiest to repair).
The fused front panel is one of the components that will be most expensive to fix and carries the risk of damaging the LCD during opening. Additionally, there are "gobs of adhesive", which hold the components inside resulting in more difficult repairs.
?
In South Africa Samsung will repair the screen of any S Range of phone since the S4 and Note range of phones since the Note 3 as long as its not older that a year. Apple on the other hand you will usually pay 40% of the phones value if you want the s...
r
just take it to apple. they fixed my iPhone 6s display for free. trust me. if GSMARENA let me insert an atachment i will show you guys the resipt. WE PAY EXTRA MONEY FOR THE SERVICE THEY GIVE TO THE COUSTOMERS. which android users never get.. i love...
D
Unfortunately we are not rich guys like you. In our opinion when we purchase something expensive with our very hard earned money, we spend wisely to buy something having long lifespan. If we were rich guys, we would also call them "disposable". After...