iPhone 11 outscores XS Max in DxOMark camera test, comes close to the 11 Pro Max
The Apple iPhone 11 received an overall camera score of 109 from DxOMark, beating the iPhone XS Max in both the photo and video categories. It is also well ahead of its immediate predecessor, the iPhone XR.
Compared to the current generation Apple flagships, the phone's video score is within 1 point of the iPhone 11 Pro Max result as it offers identical features and comparable image quality.
Predictably, the iPhone 11 got docked a few points for the lack of a telephoto camera – the phone can't deliver the same quality zoom and portrait shots without it. This accounts for most of the point difference between it and the Pro model in the still image category.
The 26mm main and 13mm ultrawide cameras do offer performance that's nearly a match for the pricier iPhone duo. A side-by-side comparison of shots taken with the 11 and 11 Pro show that the photos are essentially identical.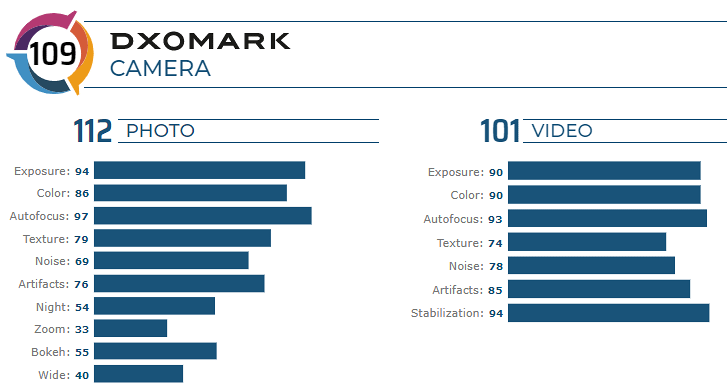 While the iPhone 11 didn't crack the Top 10, it did outscore old favorites like the Huawei P20 Pro, Samsung Galaxy Note9 and Google Pixel 3 (as a reminder the XS Max failed to top the P20 Pro).
You can follow the Source link to read DxOMark's full camera review. There's no review for the selfie camera, however considering that the iPhone 11 uses the same hardware and software as the Pro duo, we don't expect much difference there.
I have to disagree with you. The point is that someone have to compare all of the devices so we "the users" don't have to buy them all to know the difference.
D
They may have Carl Zeiss lenses. But where are Sony mobiles in DXOmark ranking oh yes not even in top 20. As i said they make amazing sensors for other companies but there own phones are poor.
ADVERTISEMENTS