Apple's iPhone 11 (or iPhone XI, or whatever else the company's going to call it) is apparently going to come with a rather surprising new feature. According to analysts at Citi Research, the next iPhone will have support for the Apple Pencil.
Ever since the debut of the original Apple Pencil, the stylus has only worked with iPads. So this would mark a huge shift in Apple's philosophy, if it pans out. And that's a big "if". Citi analysts usually focus on the financials of any given company and don't predict its future products' features, so there's no track record here we can look back upon to see how trustworthy this information may be.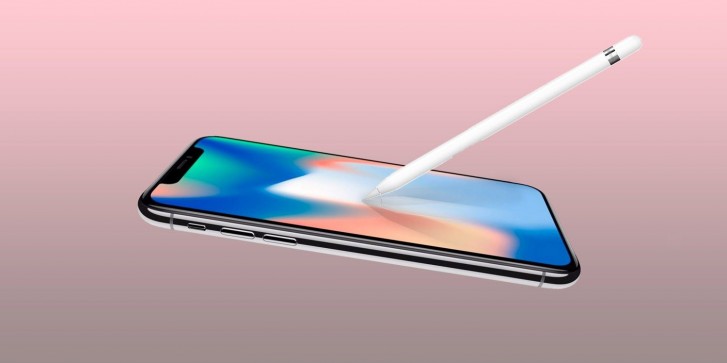 Aside from the stylus support, the Citi report reiterates a lot of things we've heard in the past about the iPhone 11 family. They should get similar screens to the existing iPhone XS, XS Max, and XR, larger batteries, and three rear cameras on the two more expensive models. The front-facing camera could be 10 MP, while the rear ones 14 MP.
Citi predicts Apple won't change the pricing structure this year, with the iPhone XS sequel priced from $999, the iPhone XS Max successor going for $1,099 and up, and the XR's descendant starting at $749.
A couple of rumors last year indicated that the iPhone XS and XS Max would be the first Apple smartphones to support the Pencil, but that hasn't happened. Better luck this year?
What do you think? Would you use the stylus with an iPhone? Even if (as it is likely given Apple's past antics) it would be an additional purchase?
That short term work is unlock tthe screen open the contact list and call a friend or read an sms. Even typing a short message is short term work. Moost people use their device for this. Or read some emails. But thats it.
7
I would love to be able to draw on the iPhone using the Procreate app. I do that with the iPad Pro 2018. That short term work you mentioned is important, like jotting notes down or drawing diagrams.
ADVERTISEMENTS