We keep getting bits and pieces of the upcoming iPhone 12 lineup - including almost finished design, and some specs. Well, we now have the first clues about pricing as well.
Let's start with the premium ones. The iPhone 12 Pro with the 6.1-inch display will be selling for $999 while the iPhone 11 Pro Max successor with the massive 6.7-inch screen will ask $1,099. Which is exactly as much as their predecessors cost.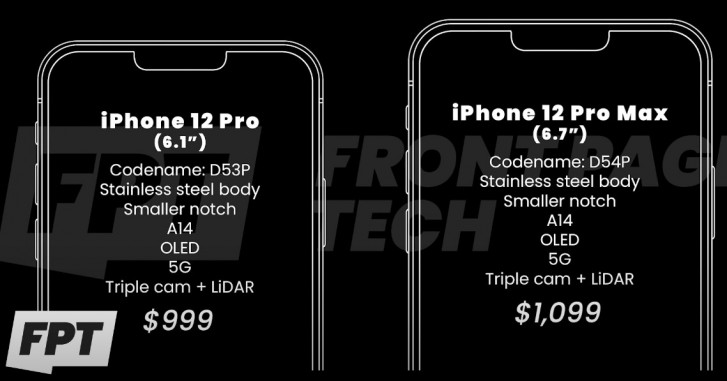 The rumored budget duo, or in other words, the iPhone 11 successor with 6.1-inch display and the smaller variant featuring 5.4-inch diagonal, will be priced at $749 and $649, respectively. And it's important to note that those two models will still be getting that 5G support and would boast OLED screens too. Dual camera setups are also on the list.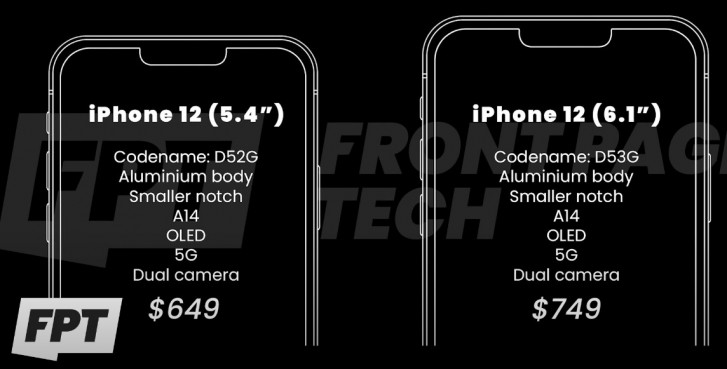 Of course, the pricing might change before launch but if it were to be true, we are seeing some pretty decent pricing as far as Apple smartphones go. This year we saw a significant rise in prices of some Android flagships that gained 5G support, but it looks like Apple isn't going to charge extra for that feature.
The sources also add that we should expect the phones to arrive later this year because of the COVID-19 outbreak and we may see them sometime within the October-November time frame.
?
When you're as fast as Apple and with better screen on times , does app optimizations that are so minor affect the user experience for you? I think that's BS to be honest
N
Keep telling yourself that. The big difference on Apple and others, is that Apple really optimize the hardware and software to play perfect together. Apple phones ARE better than Android phones IMO. I have had both.
m
DP54, i wait it so much,exited....october...naah! review it at once,plz anyway, i buy it.
ADVERTISEMENTS