iPhone 12's Ceramic Shield costs the same $279 to replace as iPhone 11 Pro's glass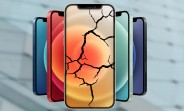 Apple's new 'Ceramic Shield' front glass on the iPhone 12 series is heralded as being 4 times harder to break than the glass on the iPhone 11. But should you break it, Apple will charge you the same $279 to replace it as it did the iPhone 11 Pro's glass.
The iPhone 12's new OLED display also costs $279, which is $80 more expensive to replace than last year's iPhone 11's LCD panel.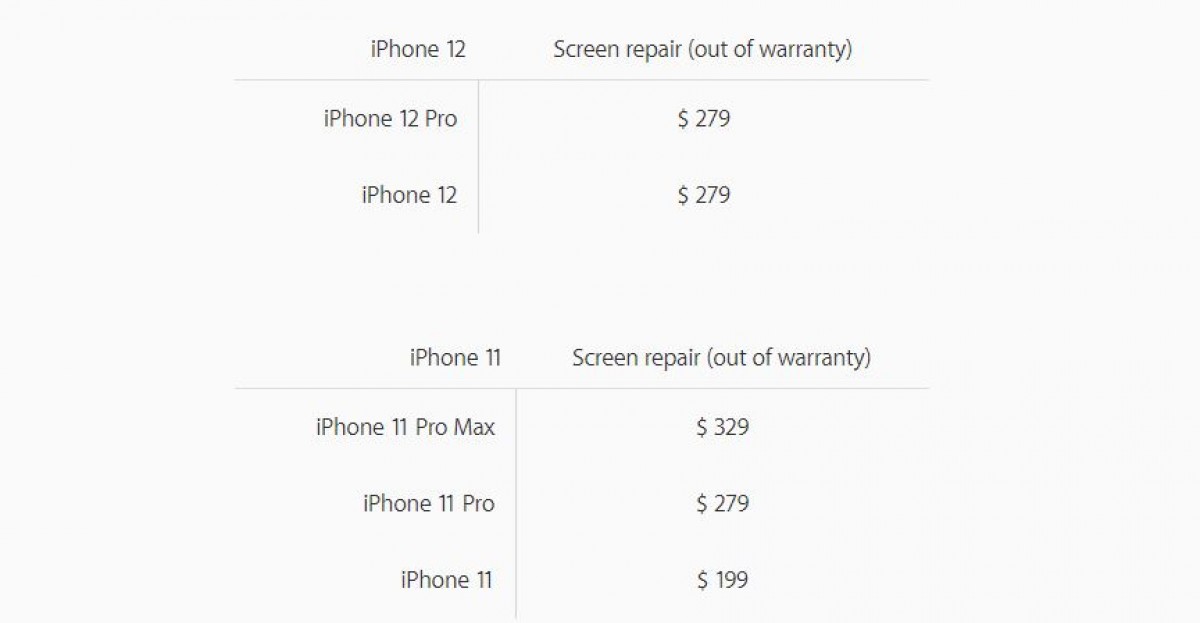 Apple has listed the repair cost of the new 6.1-inch iPhone 12 and 12 Pro and will detail the same for the 5.4-inch iPhone 12 mini and 6.7-inch iPhone 12 Pro Max when those go on pre-order next month.
Typically the largest iPhone commands a higher cost of repair, $329 for the iPhone XS Max and last year's 11 Pro Max, so we expect the 12 Pro Max to cost the same to fix. Whether Apple charges less for the 12 mini remains to be seen.
The cost to repair other damage (such as liquid damage) has remained $549 from the iPhone 11 Pro to the 12 Pro, but has grown from $399 on the iPhone 11 to $449 on the iPhone 12.
w
that's literally the price of an entire new budget phone. Good job apple, totally not sarcasm
ADVERTISEMENTS