Want to stand out from the crowd where one out of three in the US is sporting an Apple iPhone? Continental Mobile has got your covered, but for a hefty pile of cash, as the luxury company has done a one-of-a-kind iPhone 5 done entirely in diamonds.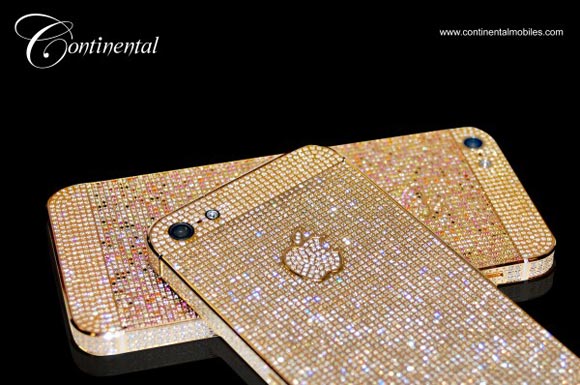 As a result Continental Mobile prices the unique looking handset for $56,000. However, it is still barely scratching the surface of expensiveness, compared to the $15.3 million gold- and diamond- covered iPhone 5.
The special iPhone 5 is part of the British-based company's Adams and Aurora collection. Check out the beautifully handcrafted smartphone up close in the photos below.





Diamond iPhone 5 by Continental Mobiles
Continental Mobile won't be putting the special iPhone 5 edition into mass production. Only 10 units will ever be made, thus making the handset a rare piece of tech to carry.
w
Even with a golden saddle, mule is mule :D
?
Vertu phones are more useless now because it runs on android. I feel sorry for vertu.
?
not even a million dollars? if they are stupid enough to buy a bling'ed out iphone, why not go stupid all the way and pay at least a million (preferably more) for it
ADVERTISEMENTS