Apple's latest smartphones - the iPhone 5s and iPhone 5c will hitting China since day one for the very first time. The Cupertino company has announced that the consumers in the world's largest smartphone market will be able to reserve their iPhones, starting from September 17.
All the consumers who reserve the iPhone 5s or iPhone 5s can pick up their units at an Apple store on September 20.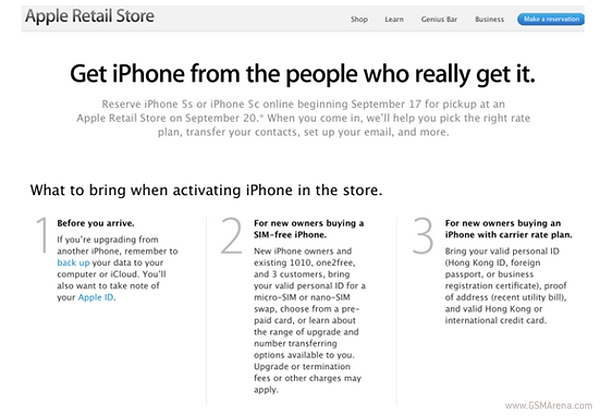 Apple's reservation policy in China follows bottle throwing incident in the country, when the iPhone 4S was launched. The chaos had resulted in Apple halting the iPhone 4S sales for a while before the company came up with the reservation system.
The iPhone activation process requires you to complete a few forms. You can check out the source link to know more about the procedure.
I
The I see it (not that it matters), it's all about personal choices. Now, don't tell me iPhone 5 is better than SGS4, it's not, and specially, it's not worth the money... Here, SGS4 costs €650 and iPhone 5 €690 (pratically the same as its launch...
D
Well, FYI,daily interest has no meaning,ratings are more mearningful. LOL what a noob T_T Ratigns ranking 1. Sony Xperia Z 8.692 5,002 2. Sony Xperia Z Ultra 8.469 1,127 3. Nokia Lumia 1020 8.350 1,153 4. Nokia Lumia 720 8.288 1,165 5...
?
People said iPhone 5s Daily Interest is top as it just launched. But why iPhone 5 still top Daily Interest??? By daily interest Device Daily hits 1. Apple iPhone 5s 151,264 2. Samsung Galaxy Note 3 97,042 3. Apple iPhone 5c 94,580...