Given the sheer amount of leaks, it's near-confirmed that Apple will be releasing its next iPhone 6 with two screen variants, a 4.7-inch and 5.5-inch model. The latter is obviously in phablet territory, and the latest rumors indicate that Apple has plans on bumping it up to house 128GB of internal memory, and also add optical image stabilization for the camera.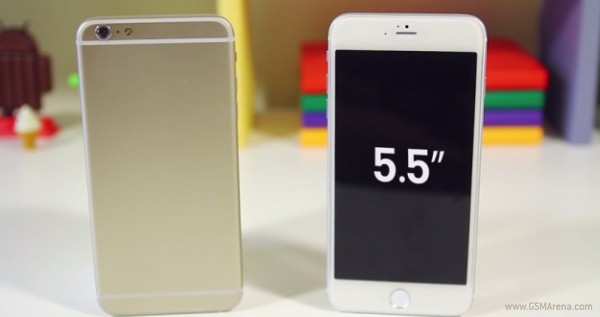 Until now, the largest iPhone model has been 64GB, which indicates that phablet-esque functions (i.e. ones that require additional storage space for data and documents) could be in store for the alleged 5.5-inch flagship.
It's also reported that the inclusion of OIS is to be restricted to the 5.5-inch model, and that the 4.7-inch iPhone 6 won't get camera stabilization.
The news comes by way of Chinese site Wei Feng, who quote Deutsche Telecom as the source. The German carrier also says that both models are to be announced on September 19, which coincides with traditional late summer Apple announcements.
Be sure to check back with us often, as more iPhone 6 leaks are bound to appear the closer we get to the alleged launch date.
A
Iphones have always sucked lolx. Behind in almost everything.
?
It's good to see Apple jettison their pride and arrogance to obey the desire of the people for larger-screen apple phones, since 2012. It took htc 2 years to realize that people don't want 4 Ultra-Pixels, they want 2-digits Mega-Pixels! Else, htc M8 ...
k
Expandable storage up to 128GB is already available in the Nokia Lumia 635. What innovation has apple done other than copying? Wake up iSheeps!!!