Weíve seen a couple of alleged iPhone 6 dummies but this one is the most complete yet. Better still, the photos show it next to the current iPhone 5s and the Samsung Galaxy S5.
If this dummy is the real deal, the new iPhone 6 will bring more than just a new design - itís clearly wider than the old model and thinner too. Put up against the Galaxy S5 itís only a little shorter, pointing to a 4.7Ē display.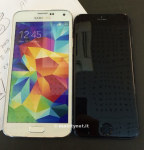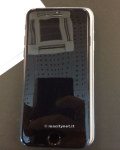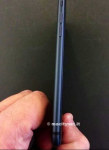 Alleged iPhone 6 dummy compared to Galaxy S5
Using the iPhone 5s and Galaxy S5 in the photos for reference, the iPhone 6 should measure 135.3 x 71.9 x 6.1mm. For comparison, the current iPhone 5s is 123.8 x 58.6 x 7.6mm and the Galaxy S5 is 142 x 72.5 x 8.1mm.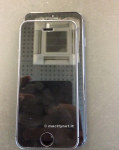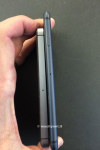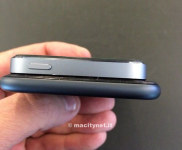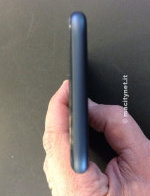 iPhone 6 dummy next to iPhone 5s
Anyway, the iPhone 6 dummy shows the screen (possibly behind a sapphire) and a 5s-like home button below. Strangely, a sole power button is located on the right, not top side as usual. The mute and volume keys are on the left. The back holds the camera, a round flash (not dual-tone?) and a mic between them.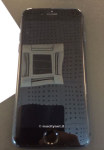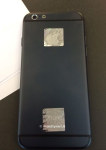 Two more shots of the iPhone 6 dummy
The iPhone 6 could finally see Apple jumping aboard the large screen bandwagon with a new design language to boot. The dummy doesnít answer other questions like screen resolution (640 x 1136 wonít cut it at this size) and what about the camera?
S
Apple are rubbish compared to samsung. samsung have double camera specs and alot quicker processors and alot better screen quality... Easy choice to want A Samsung over iphones anyway :)
r
come on apple we are looking forward to see it try your best to beat silly samsung who copied others.all the best .hope u would add some good options like better camera.love u apple.we are always with u
L
Think about it again...Samsung cheap plastic, named after mail train boogies? and also an OS thats available on phones much cheaper...Come Apple iPhone's light weight aluminum, OS not found on cheap phones and best of all has a unique name true to it...