Not a day goes by without a rumor or leak about the iPhone 6, and it's probably going to be this way all the way up to its official unveiling (which is bound to happen in September).
This one, though, is an interesting detail - if it turns out to be true. Apparently the next iPhone may have a neat trick up its sleeve, namely the ability to use the Apple logo on its back as a notification light of sorts.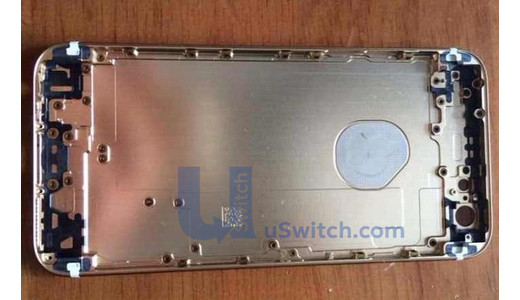 The logo would light up when you have a notification, informing you that there's something new waiting for you even if you place your handset face-down.
We've previously seen the Apple logo light up in the company's laptop line, though in that case it's only a cosmetic thing. With the iPhone 6, the feature may actually prove to be quite useful.
The assumption that this will happen comes from the image you can see above, which is said to depict the final design for the rear casing of the iPhone 6.
See, rear housings for the previous iPhones have traditionally been solid blocks that had the Apple logo engraved on the exterior of the phone. In this case, though, you're looking at the inside of the back panel for the iPhone 6, and you've undoubtedly noticed that odd plastic blob in the middle.
That's where the Apple logo can be found this time around. It's part of that plastic bit which is inserted into a recessed area of the back casing. The plastic part is thin enough so that it can let light shine through, hence all the speculation you've just read. On the other hand, this could all be nothing more than wishful thinking, keep that in mind.
H
Oh snap! A Twilight for the Twilighters..Buahahaha
D
Come back when the aijphoney sells 45mil+ in a month...
A
If you can't see it, how will you be notified? Another great revolutionary feature by the fruit.