Recent reports had suggested that Apple has ordered a record 70 million to 80 million units of its upcoming iPhone 6 smartphone. Now, the Chinese media predicts that the unprecedented iPhone 6 order could lead to 5% to 10% price hike on competitive models by other OEMs.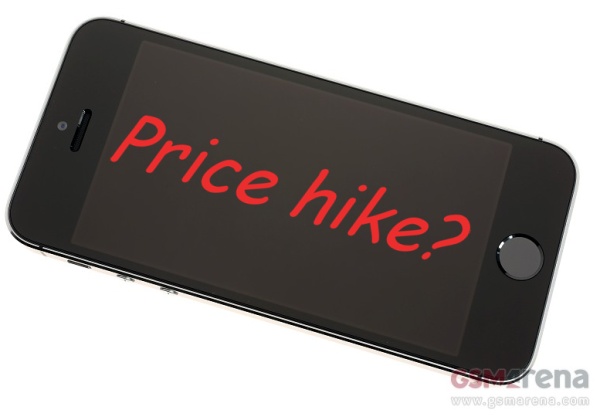 The reason for the hike is the fact that the contract manufacturers have limited resources and if they are to have more assembly lines working on the iPhone 6, then the production of other devices would drop for obvious reasons. And, when the demand remains the same and the supply drops down, the prices are bound to rise.
Foxconn is one of the largest iPhone manufacturer and the company also supplies units for Nokia, Sony, Motorola, Microsoft and BlackBerry among others. So, Apple's orders would reduce the supply of models from other OEMs.
Apple iPhone 6 is expected to go on sale in September and in the same quarter we expect Sony Xperia Z3, Samsung Galaxy Alpha and BlackBerry Passport to hit the market. So, it will be very interesting to see if the rumor turns out to be true and has any affect on the pricing of these upcoming devices.
?
It's a business tactic. So why don't other phone manufacturers do the same? Kinda stupid point no? That's like saying, oh, he always wins races just because he runs faster. lol Or "Oh, he just gets A's cos he studies harder, what a ner...