Tomorrow, as you may know, is the big day - Apple will hold an event during which it's widely expected to unveil two new iPhones. There will be a 4.7-inch model, and a bigger 5.5-inch phablet. These two have been rumored and leaked a lot over the past few months. And now that we're close to them getting official, we've seen a huge number of leaks in the last few days. Images, videos, even more videos, take your pick.
One thing that strangely hasn't been addressed head-on by all the speculation is what the two devices will be called. We've been using the generic iPhone 6 moniker for both, while at one point the 5.5-incher was said to be sold as the iPhone Air.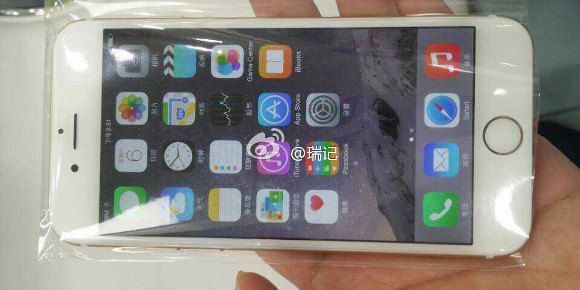 Now though a Japanese source claims the smaller, 4.7" phone will simply go by iPhone 6, as we were expecting, while the larger, 5.5" device will be called iPhone 6 Plus.
Apple hasn't used the Plus suffix for one of its products since the Mac Plus, and the company's never used it for any of its mobile offerings. But there has to be a start for everything, right? Odd as that may seem, this revelation comes from the same source that accurately predicted the names of the iPhone 5S and iPhone 5C last year, so this might pan out too.
Both sizes of the iPhone 6 will reportedly come in the same three color versions as the iPhone 5S: Space Gray, gold, and silver. We can also expect to see 16, 32, and 64 GB of built-in storage. The sometimes rumored 128 GB capacity hasn't been confirmed this time around.
The iPhone 6 Plus could run iOS 8 optimized for landscape apps, to help with usability given its size. But the iPhone phablet may only arrive on store shelves in December.
D
apple is overpriced exaggerated peice of shit whose design is also shit same like every common chinese handset,lots of chinese versions for iphone in korea and china.you are saying its advanced and other crap when other phones ditched dual core (3 or...
h
please share all features and pictures also this i-phone 6 plus. himmat singh chauhan
D
1) no 2) subjective 3) definitely no the 3 specs? 1)not even full HD, far from QHD from current competitor flagship model for the same price. IGZO lets your bezels be smaller but so does current display tech, it saves power on still ima...
ADVERTISEMENTS