Rumors agree that with the iPhone 6s generation Apple will upgrade the camera that hasn't seen a major improvement since the iPhone 4S in 2011. The new shooter will have a 12MP sensor (or perhaps 13MP with the extra used for digital stabilization) and will record 2160p video.
The new Apple A9 chipset will feature improved ISP for better image processing with hints of a top-notch HDR mode.
The selfie camera, which may get a 5MP sensor, will reportedly use a white screen in lieu of LED flash on the front (a trick LG did with the LG G Pro 2, some apps do it too). The new camera will enable slow-mo selfies at 720p apparently and better video recording overall (current iPhones are stuck at 1.2MP/720p).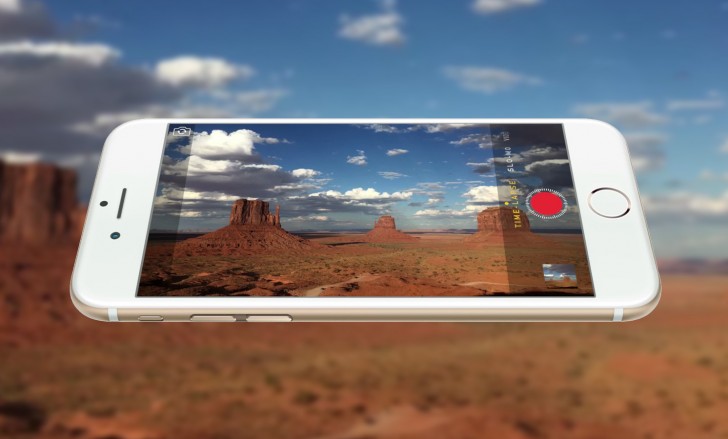 The iPhone 6s and 6s Plus will be unveiled on September 9 and we have our fingers crossed for more base storage (thinking about 4K video in 16GB storage makes us wince).
H
I just tested yesterday in Apple store the new Iphone 6s and the quality of the camera it's awesome , i also tested the 4k option and i like it very much .
?
When others cost more in time, money, research, parts, software, upkeep, and all....And still cost the same or less... And with 11% of global sales take 80% of global profits while the others take 11% of global profit with 80% sales. When your pr...
?
Thank you for showing yet another example of the hive mind belief. And for proving it a lie that all the 4k tech out was not even close to being apple's.
ADVERTISEMENTS