The Apple iPhone 6/6 Plus is likely going to be replaced in September, as is customary for the Cupertino company. The successors are treated to an ongoing trickle of rumors and the latest report originating in the Far East reiterates some of the already circulating ones, but adds a few new ones as well.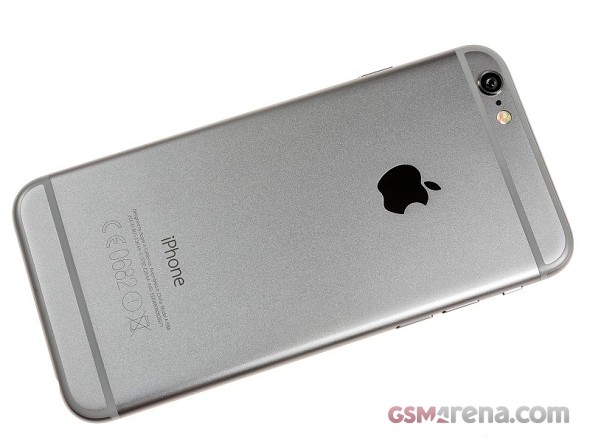 For starters, the Force Touch feature, that debuted on the MacBook 12", will not only be present on the iPhone 6s/6s Plus, but will be a major selling point of the duo. There's still some controversy, whether the feature will make it to the smaller model, or will be exclusive to the larger version, but in all likelihood both models will have the functionality.
Speaking of sizes, the source claims that both the 4.7-inch and 5.5-inch diagonals will be retained, but the rumored smaller 4-inch version won't see the light of day, at least this year. The 5.5-inch model may be graced with a sapphire glass display, provided certain supply issues are resolved. Alternatively, there may be a limited edition with the added protection, while the mainstream models will come with the Ion-X glass currently employed.
The upcoming iPhones will be powered by Apple's new A9 chipset, and RAM will doubled to 2GB. Additionally, for the first time since the iPhone 4s there will be a step up in camera resolution, and the iPhone 6s will pack a 12MP shooter.
In terms of logistics and marketing, the new iPhones will enter mass production in late August, and 80 to 90 million units are expected to be sold, with the 4.7-inch model outnumbering its big brother two-to-one.
Obviously though, there's a good three to four months until the iPhone 6s/6s Plus become reality, so even if the above info is true now, it may end up changing by the time the smartphones become official.
D
its whatspp app fault not IOS8.3. hope it will get solved with new version of Whatsapp.
D
not concern abt any spec....only waiting for September to grab this iPhone.
ADVERTISEMENTS