The snow camera field test
Galaxy Note 5 vs. iPhone 6s Plus vs. LG V10: The snow camera field test
Conclusion
If you are to embark on snowy adventures and you intend to use your smartphone as the designated camera - then any of these high-profile smartphones will do the job quite well. If you are pixel peeping, you may find few pros and cons on each, but at the end of the day, none of this will matter when sharing on social networks as they downsize the images anyway.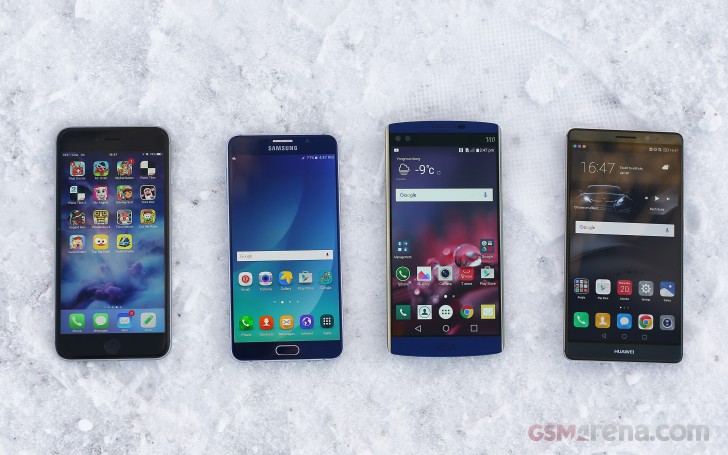 As promised in the beginning, here's our field test video, which gets into more detail about how we went about doing the whole thing. It also features some behind the scenes footage that you may find interesting as well.
If we have any tips to take from our short trip, the top one would be to get yourself a pair of capacitive touch gloves - those would make your life easier and will keep your fingers warmer through the day and less likely to drop the phone, too.
Also, having a protective case around your device is a great tip as well for winter conditions - not only to protect the device from the elements but more importantly, to allow for easier and more precise handling with gloves or with frozen fingers.
The battery of the iPhone, in particular, seems to have issues with sub-freezing temperatures, but in any case, if you are going to spend the day in the mountain shooting, we recommend carrying a few external battery packs on you, whichever the phone.
Hopefully, these tips would come in handy on your next upcoming ski trips and mountain adventures. Just don't forget the Winter may be beautiful, but it is also dangerous, so be prepared.