Tech security blog Lookout's Marc Rogers has hacked the Apple iPhone 6's TouchID fingerprint scanner using a stolen print (his own), cyanocrylate (super glue) and fingerprint tape and has an interesting tale of the event.
The same Marc Rogers was able to hack the TouchID button on last year's Apple iPhone 5s using the same means. The road to a fake fingerprint isn't short and it's safe to say it can't be achieved by your run of the mill criminal-minded person.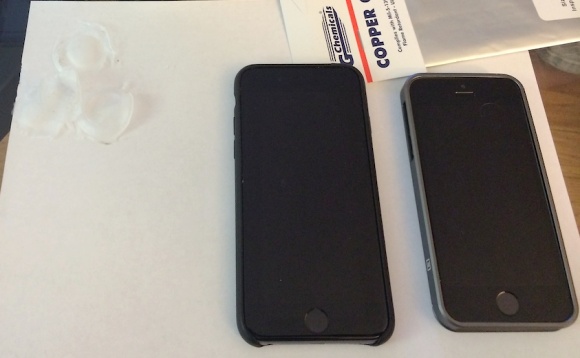 The results of the hacking show that the iPhone 6 uses a higher-resolution scanner and is in turn more sensitive and that it appears to scan a wider area. That results in it being far harder to fool as you need more accurate fingerprints .
Also a "slightly dodgy" fake print which managed to unlock the iPhone 5s didn't succeed with the iPhone 6, which could be due to the wider scanning area of the new TouchID.
As the hacker notes, he still loves the TouchID scanner saying it does a good job of protecting your phone against most people wanting to unlock it.
N
Here another thread for you bend and break samsung satisfaction hehehehe! GG http://forum.xda-developers.com/showthread.php?t­=2287882
N
There's a legit video now and forum from 2013 now so no more excuses GG! HEHEHEHEHH! Iphone bends, Samsung bends and break heheheheh! Nokia/windows will rule again! nokia a very durable phonE! He didn't switch the phone and it's on GG htt...
?
The second vid is fake. The guy changes to an empty Galaxy S4, so it will break easier. GG.