Apple hasn't even made iOS 9 official yet, and here we are talking about the launch date of the next iPhone. As you may know, this year Apple is expected to bring us an "s" release, which has so far been rumored to sport a higher-res 12 MP camera and 2GB of RAM, among other improvements.
Yet if you've been anxiously wondering exactly when you'll be able to walk into your friendly neighborhood Apple store and purchase an iPhone 6s, wonder no more. According to a still unconfirmed rumor, the big date to circle in your calendar is September 25.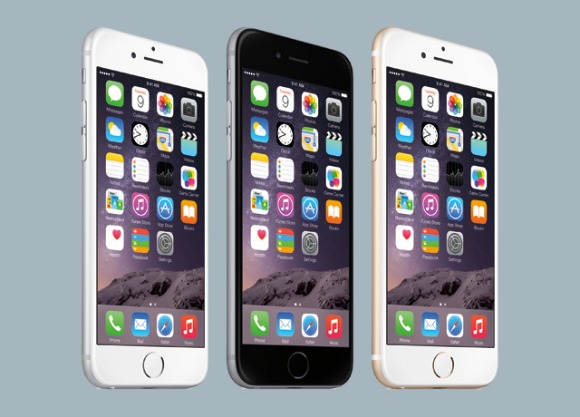 One thing is clear: it's a Friday, and Apple has traditionally launched its iPhones on Fridays, for what it's worth.
As for pre-orders, those are set to go live exactly one week earlier, on September 18. All of this information is supposedly valid for the UK, but the US release timeline for recent iPhones has always coincided with the dates for across the pond. So these details should also be of use to those in the US.
Of course, all of this is assuming that one rumor so early in the game got it right. The info reportedly comes from a leaked internal communication at Vodafone UK, as the operator is outlining its launch plans for the next iPhone to its employees. That said, the email hasn't been shown, so do keep a pinch of salt nearby for this one.
Interestingly, at this stage Vodafone chose to only refer to the device as the "new iPhone". That could mean the operator doesn't yet know what it will be called (hopefully), or that Apple is going to actually call it the "new iPhone" - a strategy it's tried before for the iPad with disappointing results.
We don't get any sort of confirmation about the launch of a bigger iPhone 6s Plus alongside that "new iPhone", but that may come in time. We're still more than three months away, after all.
N
If you dont have an iphone you dont have phone and yea dont be jealous.... The only reason we have a phone costing so high is coz of the specs and yea please STOP COPYING IOS!!! PLEASE!!!! Come up with something new....
D
Lol....price is high cuz...of its hardware They don't tag the price just for the symbol .
ADVERTISEMENTS