iPhone 7 and 7 Plus cases with built-in fidget spinner now available
While the fidget spinner was invented in the 1990s, the toy has only become a full-on craze this year. Reports about its newfound popularity are everywhere, and the (perhaps controversial) claims about how it can relieve stress and help people with trouble focusing, or those who fidget a lot, have only made it even more desirable for many out there.
But what to do if you left the house and forgot your trusty fidget spinner? Well, one company making smartphone cases wants to help relieve such stress-inducing thoughts. How? By attaching a fidget spinner to a case, naturally. And so, the Olixar fidget spinner pattern case was born.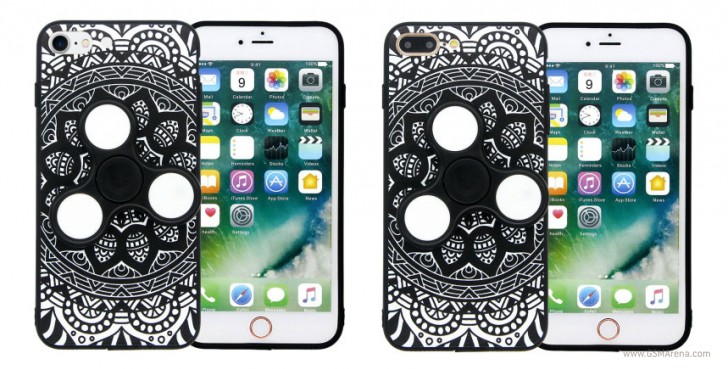 It's available now for both the iPhone 7 and the iPhone 7 Plus, and yes, it literally has a fidget spinner attached to its back. Don't worry, though - you can in fact easily detach the spinner "for convenience and portability". Or you can leave it there, and spin it while you're otherwise using the phone. It's all up to you really.
The case is said to have a "slim fitting design" that "adds no extra bulk" and "fits perfectly", and it features an "intricate, aesthetically pleasing pattern". It's made from a "strong, durable lightweight material" which will provide "long lasting protection". But admit it - you don't care about any of that. All you want is a fidget spinner on your smartphone case, and now you can have one.
The case is priced at 23.49€, £19.99, or $25.99, depending on where you're buying from. You can purchase one by hitting either of the Source links below (the first for iPhone 7, second for iPhone 7 Plus).
?
Its not to help lower depression, its just to help out with anxiety and being nervous or being on a panic state where you're completely no idea what to do by getting to excited on something. (job interviews, first date, posting first time in 9GAG or ...