The iPhone 7 Plus is just hitting the stores and iFixit have wasted no time tearing it down.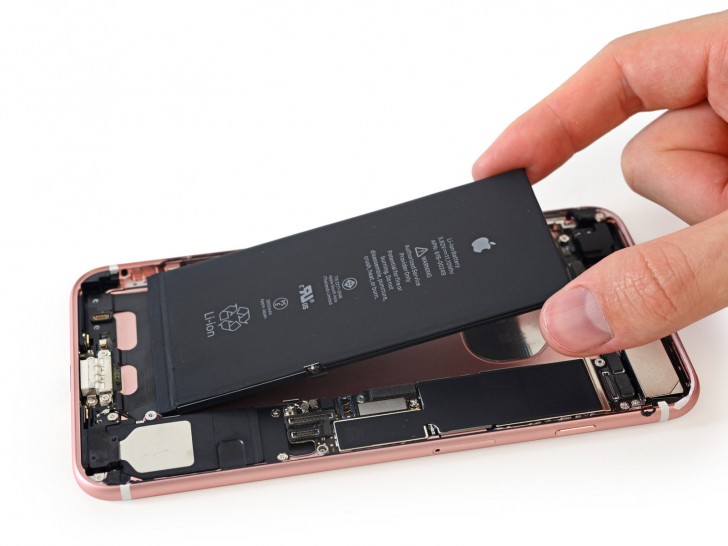 The iPhone 7 Plus teardown shows a number of interesting things. Firstly, the battery is 2,900mAh Li-Ion (3.82V, 11.10Whr), and not 2,675mAh, as previously reported. The iPhone 6s Plus has a 2,750mAh battery.
Furthermore, only the right speaker grille at the bottom of the phone actually has a speaker behind it. The one on the left is only for balancing the design, but akin to the iPhone 6s Plus has a secondary.
The removal of the 3.5mm headphone jack is cited by Apple to tremendously help with the task of making space for additional tech inside. Furthermore, iFixit reveals that the adhesive strip used to seal the iPhone 7 Plus is considerably stronger than what's found on the iPhone 6s Plus.
D
Uh, my Xperia Z3 is waterproof and have even taken it in the sea with me, but it has a headphone jack...
l
So now it follows Mi5's speaker design eh? Mi5 speaker is very loud for a single speaker, we'll see whether Apple has managed to do the same or its marketing gimmick comes to play again.
C
Their is a guy on youtube that makes all sorts of resistance tests. Apparently the ip7 scratches quite fast. But speaker grill is actually not fake, it is all about design. I presume their is the microphone and probably other needy hardware parts. No...