iPhone 8, 7s, 7s Plus dummy units shown in family photo as all three devices enter volume production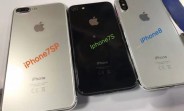 Somewhat corroborating yesterday's report which said Apple would launch the iPhone 8, 7s, and 7s Plus at the same time next month, a new rumor now claims all three devices have entered volume production. This obviously wouldn't include the iPhone 8 if that model were to be launched later than the other two, as previously alleged.
So the trio should be outed at a special event at some point in September, with commercial availability coming before the end of the month. The iPhone 7s and 7s Plus will not see any stock shortages, but the story will be quite different for the iPhone 8, as revealed countless times so far.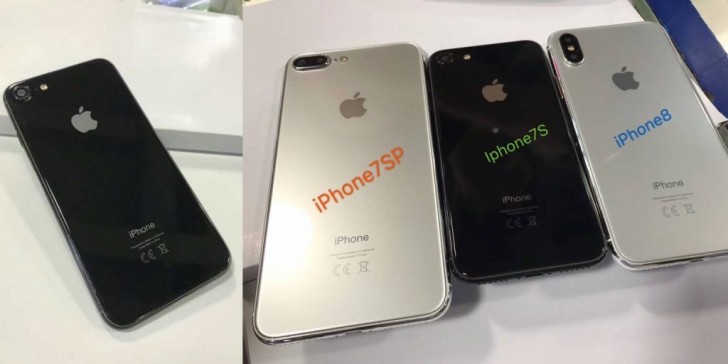 What you see above is a family shot of the dummy units for the three upcoming iPhones, which are said to accurately represent the looks of the real devices. The 7s and 7s Plus keep the overall design of their predecessors, but swap out the aluminum back for glass, in order to allow wireless charging to work. This feature will be present on the iPhone 8 as well, but will probably require the purchase of an additional accessory (the wireless charging pad) which may not even be available when the handsets go on sale.
The vertical alignment of the dual rear cameras on the iPhone 8 is once again confirmed, as is the fact that none of these models will have a fingerprint scanner on the back. This means there's a big chance that the iPhone 8 will eschew such a sensor altogether, since it won't be on the front either.
?
Enjoy your bump, apple fanboy
?
reminds me of the Samsung s6 from 3+ years ago. Always innovating at apple.
ADVERTISEMENTS