Apple has launched the iPhone 8 and iPhone 8 Plus in India today, alongside 8 other countries, including Andorra, Bahrain, Bulgaria, Croatia, Cyprus, Czech Republic, Estonia, Greece, Greenland, Guernsey, Hungary, Iceland, Isle of Man, Israel, Jersey, Kuwait, Latvia, Liechtenstein, Lithuania, Malta, Monaco, Poland, Qatar, Romania, Russia, Saudi Arabia, Slovakia and Slovenia.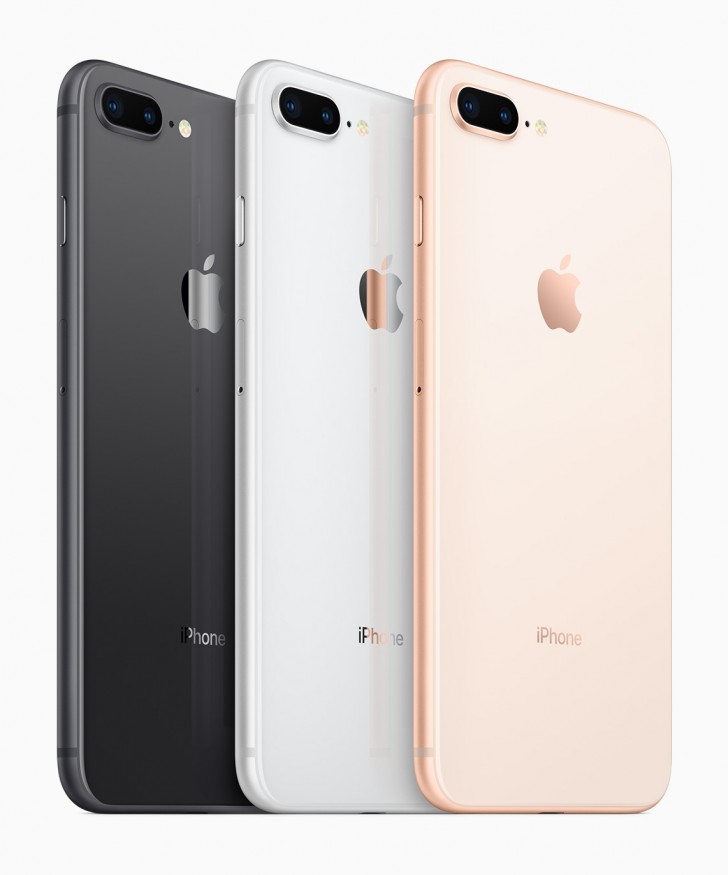 In India, the device is priced at INR 64,000 ($975) and INR 77,000 ($1179) for the 64GB and 256GB iPhone 8. The iPhone 8 Plus is priced at INR 73,000 ($1117) and INR 86,000 ($1317) for the same capacities.
What's important here is Apple's partnership with Reliance Jio, that has come up with some impressive launch day offers to Jio subscribers.
Customers purchasing the iPhone 8 or 8 Plus from Reliance will get 70% of the amount they spend back as buyback after one year of using and returning the phone. This offer is unprecedented, and takes a major chunk out of the hefty Indian pricing. Users will be able to upgrade to the new model next year as part of the scheme.
There will also be a new tariff plans specifically for iPhone customers. Both, postpaid and prepaid users, can get the new 799 plan that gives them 90GB 4G data every month, which is on top of the already free voice calls, SMS and also Jio's range of multimedia services.
To avail of this offer, you will have to head over to your nearest Reliance Digital or Jio stores.
The iPhone 8 and 8 Plus can also be purchased from other retailers and carriers across the country without this offer.
D
Pretty sure your future iPhone X is going to have the same problem
?
Might have caught a red herring...
?
How do you not get bored. So many gates you have there. You might as well have just put down iPhone: Bill Gates. Are you going to call the iPhone X, Christina Applegate???