We reported that Apple bought 70 million OLED displays for the iPhone 8, also dubbed as 'the anniversary iPhone.' Today some rumors slightly lift the veil how much the device employing them would cost - the 64GB version might start at $850, and the 256 GB model could go for $1000.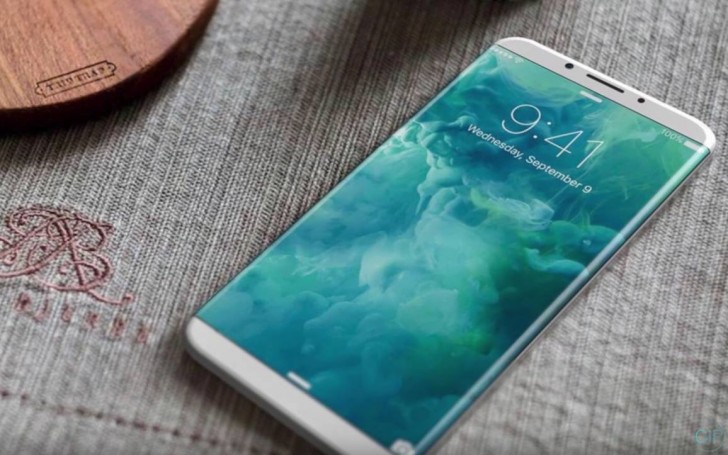 Designer's concept of iPhone 8
Current rumors say the next iPhone will have a 5.8" screen and Apple will get rid of the home screen button for 'Function Area,' probably similar to the Touch Bar on MacBooks. Such feature can happen only with OLED displays produced by Samsung Display, but at cost. UBS analyst Steven Milunovich believes the base model might be priced higher than predecessors.
If the 256 GB version indeed sells for $1000 in the US, it will be the first Apple phone with a four-digit price tag there. Milunovich since he predicted pretty accurately prices of the iPhone 7 the same time last year.
The only flagship with OLED display and comparable standing right now is the Galaxy S8+ with 6GB RAM and 128 GB storage. It can be found only in China and will cost $1030 when launched.
C
Who would have thought a few years ago that samsung and apple would make a similar looking phone without being called who is copying who.. cause they both are made by samsung... Hihihi
R
I just hope that this picture is only for illustrative purposes... because if it is the real, SJ will get out of his grave and ... the X-phone is supposed to be the start of a new era, not a copy of a Samsung note! MiMix showed us we don't need b...
ADVERTISEMENTS