iPhone 8 to have stainless steel frame for its glass sandwich design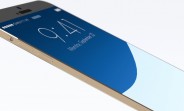 It's long been rumored that the iPhone 8 coming this year will not have a metal unibody construction anymore, instead opting to sport a glass back like Samsung's recent flagships. It's also been pretty well established that the phone will have a metal frame in between the glass on the front and that on the rear, thus employing the so-called 'glass sandwich' design. What hasn't been known so far is what exact material Apple chose for that frame.
Now though courtesy of "sources from the upstream supply chain" we know it to be stainless steel. This will mark a big departure for Apple in terms of design and materials used when compared to the iPhones it launched in the past few years. Stainless steel was used in the chassis of the iPhone 4, and incidentally the same two companies that were producing the frame then will be making it for the iPhone 8 too.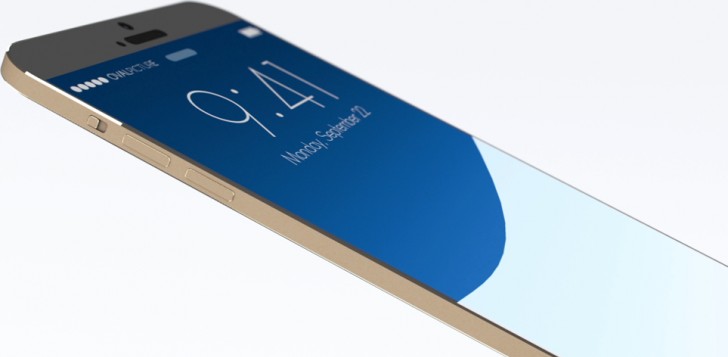 iPhone 8 concept render
We're talking about Foxconn and Jabil. They will use a stainless steel forging process for the chassis of the new handset, and will share orders between them. Luckily for Apple, the cost of this forging process is around 30-50% cheaper than that of the current aluminum unibody CNC machining process. Additionally, quality control for the stainless steel forging is "more stable" too. And all that money saved by using the different alloy could go towards purchasing those oft-rumored curved AMOLED displays from Samsung, as they're notoriously more expensive than LCDs.
Three companies are assembling the next iPhone, with Foxconn and Pegatron having been joined by Wistron, the same report goes on to claim.
D
Yes! This Design is much better and luxury than the new ones of the 6 and 7!
D
So they are coming back to Steve Jobs's genius design of boxy glass and stainless steel. Very good move, the design of 6-7 is much worse. The design of iphone 4 made them who they are, the first really hight quality build smartphone ever, years ahead...
D
I don't know how this even make any sense.