iPhone 8 to launch alongside the 7s in three colors with limited supplies, new rumor claims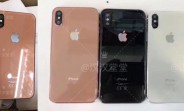 While he previously believed the iPhone 8 would arrive in stores later than the iPhone 7s and 7s Plus, KGI Securities analyst (and famed Apple rumor-monger) Ming-Chi Kuo has changed his mind. In a new investor note he shared today, Kuo claims all three models will be announced at the same time at an event in September.
That's also the month during which the trio should become available to buy, but the iPhone 8 will be in short supply at the beginning, with only 2-4 million units coming out by the end of September. Production of the handset will only pick up in the fourth quarter of 2017, but tight supply may persist until Q1 2018.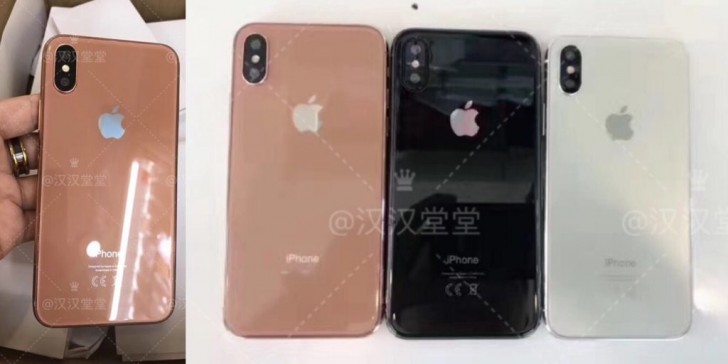 The iPhone 8, 7s, and 7s Plus will all support fast charging, but you may need to purchase a USB-C adapter for that to work. All of these phones are said to only be offered in three colors: black, silver, and gold. They could be depicted, for the iPhone 8, in the image you can see above - although that's more of a 'copper' or 'bronze' hue than gold to our eyes. Wireless charging will work on the new iPhones, but once again expect to pay extra: for a wireless charger in this case.
?
Ios does less plain and simple. If my car lasts a month between refueling is not necessarily because it is efficient it can also be because I move it very rarely. Once an app takes the foreground most of backround processes cease. For moat ...
?
Oled is the only game in town in TVs. Oleds did not exist in blue, that was only invented in late 90s. Oled is the latest tech in imaging and the only worth its salt until we go to full holography. It is weird indeed that LCD screens are still...
C
Oled? For real? Are we in the '90's? I love this guys, they bring back the ugliest screen that never succeeded. Oled. Bravo, now, go fast and patent the nothing you inovated boys.
ADVERTISEMENTS