File sharing, accelerometer lock, new iPod widget and easier apps killing are among the new features discovered in the latest beta 3 of the iPhone OS 4.
Despite Steve Job's claims that task killing means poor OS, it seems that the guys behind the iPhone OS 4 are further tweaking the way you kill unwanted apps in the new task switcher.
In the latest beta 3 task killing works in a similar fashion to the app unninstall process – tap and hold on a running app in the task switcher, then all icons will start wiggling and you can kill as many as you just like by tapping their red kill switches.
Another new thing is that when you've got your iPod running, swiping to the left in the task switcher will reveal useful media controls. It's like a standard media widget and it would be really cool if Apple adds full support for creating various widgets on that place.
The third hidden goodie is the option for orientation lock. You will be able to turn off the accelerometer and lock the screen orientation (quite useful when lying in bed) by using a shortcut in the task switcher. Could you please now add similar switches there for toggling Wi-Fi, 3G and Bluetooth, please!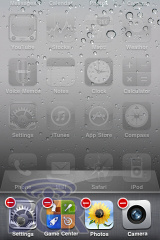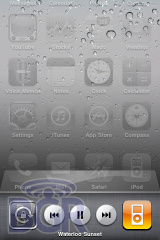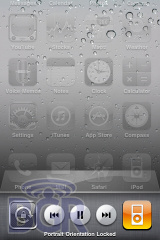 Multitasking, media widget and orientation lock
There is no doubt the most interesting among the new features is the file transferring over USB. It only works via iTunes but it's still something. In the App section you will find an interface which shows the apps that support file transferring and their files (like Mail, Office, etc.). With a simple drag and drop you will able to transfer files from and to your iPhone. About time, wasn't it?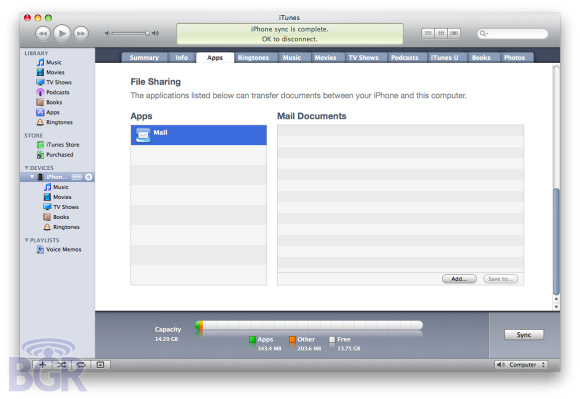 File sharing in iTunes
All the features are more than welcomed, because they lower some long criticized restrictions of the iPhone OS.
Y
The reason piracy went on a rampage and sex scandals as well is because of open BT transfers.
?
The MP has nothing to do with the quality of the camera. It's just the size of the pic. What will you do with a 12 MP phone anyway? Print a poster? LMAO. Other companies just offer useless innovations such as a 12 MP camera which you really...
?
Apple shows the most invoative ideas and only the other companies try to make a copy of what Apple introduces. By now even they couldn't provide a user friendlier and better touch responsiveness than iPhone. All other things like video recording, pht...
ADVERTISEMENTS