When Apple relaunched the iPhone SE (2020) with the current A13 Bionic chipset, many were celebrating the opportunity to get iPhone 11 Pro Max performance at a far more affordable price. Early reviews would heavily praise the performance, but now the SE appeared on AnTuTu and posted an underwhelming score of under 500,000, which is well off the performance of the 2019 iPhones.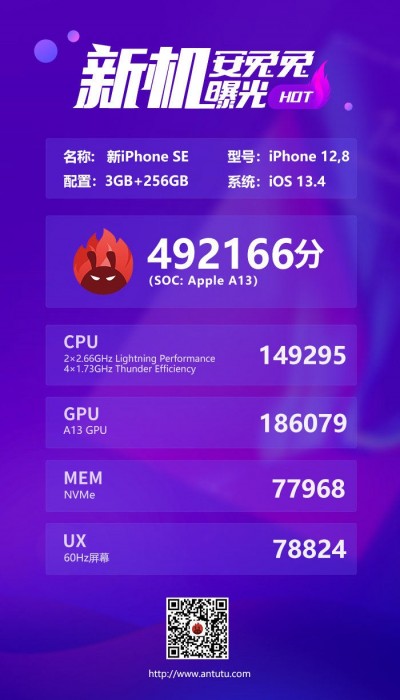 Looking at the result breakdown of the iPhone SE (2020), the CPU and GPU yield is closer to the iPhone XS and iPhone XS Max that are powered by an A12 Bionic platform. Memory speed is the only thing pushing the 256GB iPhone SE way ahead of the XS family with the result of 77,968, which is in line with the iPhone 11 trio.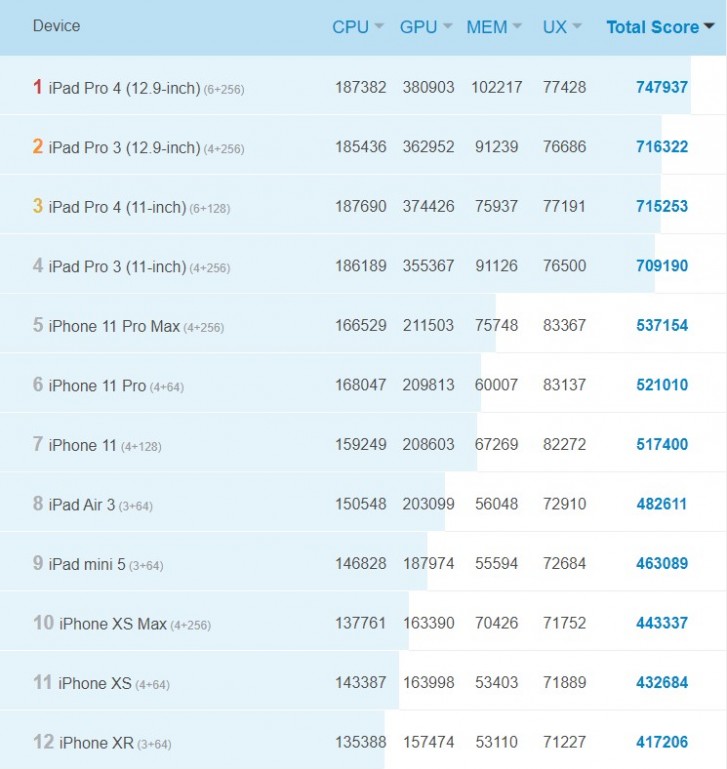 Here's how the other Apple devices are performing on AnTuTu
On paper the iPhone SE (2020) appeared to be a combination between the iPhone 8 body, iPhone XR camera, and iPhone 11 Pro chipset. Sadly, the last bit comes with an important disclaimer as the SoC was clearly underclocked to maintain decent battery life. Even so the performance is better than any other phone costing $399/€479, particularly when it comes to graphics where the low screen resolution is bound to produce unmatched framerates.
V
Totally! Including speed of battery drain!
S
your point ? we are talking about FHD on TV not 720P as in this phone , so 60 fps is hard to reach anyways at FHD resolution
?
If only android, within a week there will be a patch by developer to gain full speed
ADVERTISEMENTS