There's no doubt that the iPhone X is a phone with high demand, so much so that Apple had delays as long as 5-6 weeks before you could get one when placing an order online.
Thankfully that's no longer the case for those of you trying to snag an iPhone X in time for the holidays. Right now, Apple US and Canada offer the iPhone X with expected deliveries 1-2 weeks after placing an order.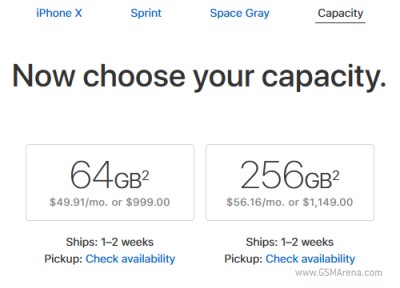 Alright, so that's still a lot of time to wait, but it still beats over a month's time of waiting. All variants are available in 1-2 weeks' time. That includes models for all four major US carriers and unlocked phones sold in either Space Gray or Silver.
?
Right.... because this is the only new product in the world costing over one thousand dollars to have a wait time of two weeks. Kid, get a life.
?
Paying up to $1,250.99 for the complete (in Apples definition) product makes any kind of delay in shipping a criminal heist. It's an unfunny joke and proof of how easily won over an unquestioning fan base is. The lot of you people still eager fo...
?
Iphone X is the best powerfull device already made. Don't compare lagdroids with the perfection.