Another day, another leaked Apple iPhone X hands-on video. Yesterday we reported a hands-on video of the iPhone X handled at Apple HQ in California. The video had somehow managed to sneak under Apple's radar but it was subsequently pulled down (and then re-uploaded).
And today we get yet another short video and two photos of the iPhone X in the wild. The leak was picked up by Twitter user Webastiaan the Sith, and shows the iPhone X's new quick app switching.
App switching on iPhone X looks pretty smooth. (via https://t.co/mXpNJhOwzw) pic.twitter.com/Lf9X3twx58

— Webastiaan the Sith (@sdw) October 25, 2017
This is nothing new, Apple demoed all the X's new touch gestures during the announcement back in September.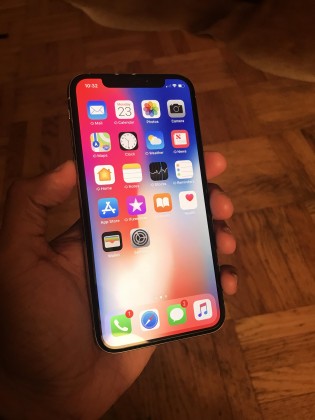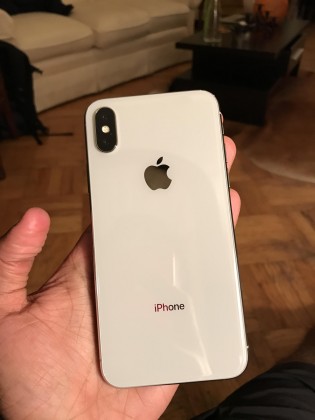 Apple iPhone X in the wild (click to enlarge) - image source
In other news Apple's website has been updated to show a promo reel of the iPhone X on the front page. You get quick links to all the new features of the OLED iPhone like the bezel-free design, the Face ID unlock and the dual cameras.
?
Remember in 2011 how the world's jaw drop in awe when the N9 introduced the sublime gesture based interface.. Now only in 2017 Apple is heavily borrowing its influence.. Nokia, as always, is ahead of its time
?
It looks more and more beautiful with each leak. Materials have a lot to do with how the phone will feel in the hand, and Apple are masters at this.
ADVERTISEMENTS