iPhone XS teardown reveals L-shaped battery and more watertight seals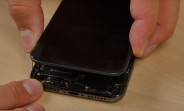 The new iPhones are hitting the shelves tomorrow, but we already get to take a peek inside thanks to FixjeiPhone's teardown. The iPhone XS and XS Max are both subjected to it and we now know more about their internals.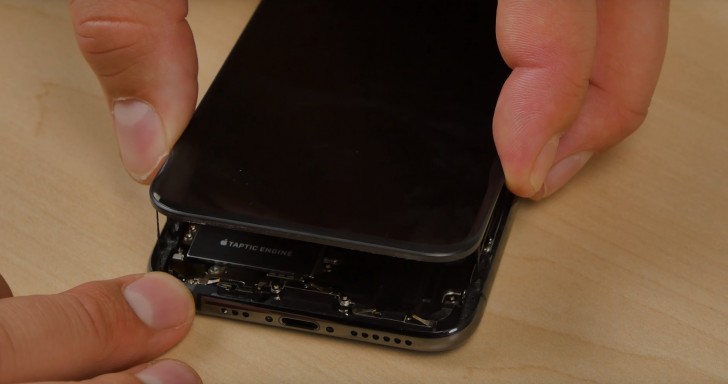 Right off the bat, the guy disassembling the device said the screen is now much harder to pop out compared to the previous generation iPhone X due to the additional watertight seals. The new seals ensure that the device can be submerged in 2 meters of fresh water for 30 minutes without any issues - that's what the IP68 rating gives you. The IP67-rated phones like the last two generations of iPhones, on the other hand, can withstand 30 minutes into 1 meter.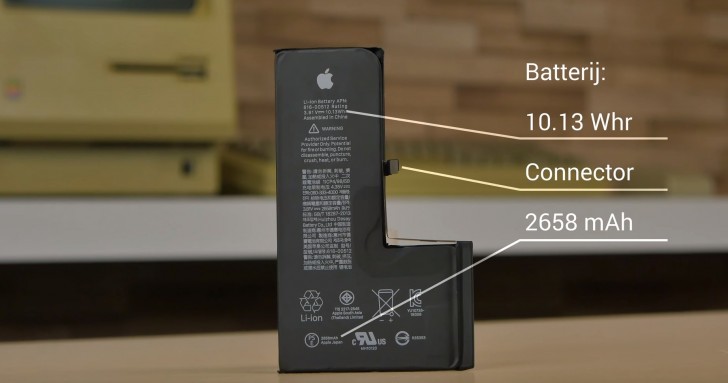 Another interesting find was the single cell L-shaped battery. Last year's iPhone X had the same battery design but was split in two while this time around, Apple went for a whole piece. Unfortunately, this has caused a minor reduction in battery capacity as we've noted yesterday - 2,658 mAh in the iPhone XS and 2,716 mAh in the iPhone X.
Still, Apple promises better endurance than last year, probably due to the more efficient 7nm A12 Bionic chip.
Go check out the full disassembly in the video below.
Source (in Dutch)
I
Good. But we to check the battery life of the mobile.
?
Double stacked motherboard and all connections in a row, L shape battery, black grey and silver, no gaps anywhere, no loose cables anywhere, everything labled. I'm sorry but this is the most sophisticated phone assembly. Even Jerryrig who is known...