Some reliable people have discovered quad-core processor support into the iOS 5.1 beta code. So, we could expect quad-core iPhones and iPads in the near future.
Shocker? Of course not. But it's good to know Apple is already working on the next big hardware jump.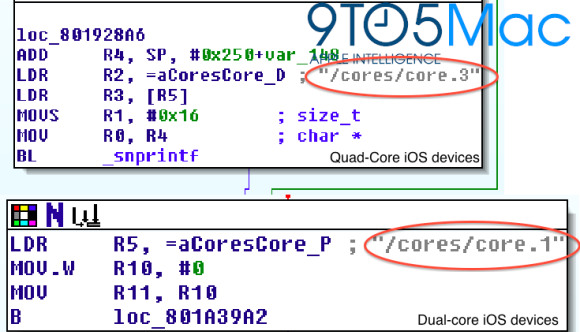 core.0 means single-core, core.3 means quad-core
A few months ago other skilful developers discovered the iPhone5,1 reference into the first iOS 5.1 beta code. It might turn out Apple is indeed gearing the next iPhone with a quad-core A6 chip.
So, what do you think - will the next iPhone be a quad-core gadget or Apple will stick to the dual-core technology for one more generation?
S
Xcuse me apple fans please check Fujitsu has already launched a prototype with quadcore processor with "Android" And apple is still working So no need to be so overproud
d
very interesting since more than 90% of people I know plan to buy an android as their next smartphone and a lot of them hate iPhone and said they'll never buy one (because it's an apple product) ... but wait ... the name of the site explain all :) (9...
ADVERTISEMENTS