The SGH-I337 has been spotted on a Samsung UAProf, which indicates that an upcoming device for AT&T belongs in the fullHD-display realm, and could very well be the the next Samsung flagship, the Galaxy S IV.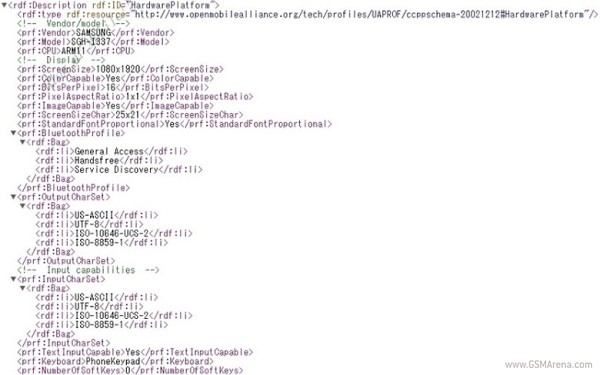 This years' CES saw a notable absence of smartphone announcements from Samsung. However, the company did unveil a 4.99" Super AMOLED 1080p display, as well as the new Exynos 5 octa-core SoC, which are both rumored to be in the next flagship.
Whether the SGH-I337 will turn out to be the Galaxy S IV is anyone's guess, but it is set to feature a 1080p display from Samsung, which would be its first in a smartphone, so it makes sense for it to debut on the next flagship.
Allegedly the Galaxy S IV will be skipping MWC this year (just like the Galaxy S III did last year), and will likely be announced at a separate Samsung event in March.
A
go,go,go faster,samsung!. ;)
?
Burn in is not some wide spread problem. It just happens to a few select unlucky people.
Z
yeah..but i dont like sony's display n i dont find sony's phone atractive accept for experia z. I really like the samsung's galaxy S super amoled 4" display so i went for galaxy s advanced instead of galaxy s3 or sony. sgs and sgs advance fit...
ADVERTISEMENTS