Say 'bye bye to Symbian' is essentially the message coming from Nokia as it looks to bring about the end of its legacy platform sooner than many expected.
Despite talks of Symbian Carla and even Symbian Donna in the works for current and new devices alike, it now appears that the successor to the Nokia N8 might be the last new Symbian device we shall see from the Finns.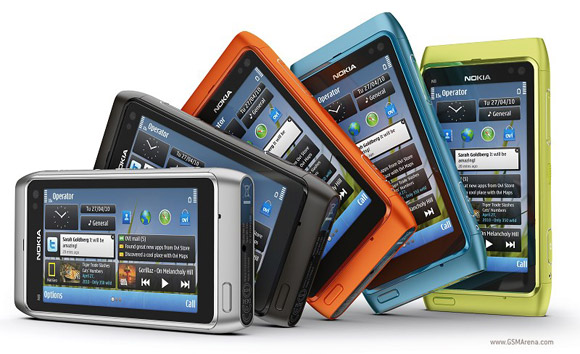 Nokia had originally promised continued support for Symbian following their plans to switch to Windows Phone as their primary OS last Mobile World Congress, with the intention of selling 150 million more Symbian devices before completely phasing the OS out.
It would seem their good intentions didn't inspire enough Symbian fans out there and as such last month Nokia admitted that sales of Symbian devices were falling faster than they had anticipated (no doubt due in part to the aggressive promotion of Nokia Windows Phones).
Nokia's CEO Stephen Elop blamed the lackluster figures on ever-changing and increasingly difficult market conditions, influenced in particular by the demand for lower cost smartphones.
"We now believe that we will sell fewer Symbian devices than we anticipated," he explained.
Outside of the passionate Symbian fan base, Nokia's move to hasten the demise of the platform also has implications for a number of key partners as well.
Accenture acquired some 3000 Symbian developers from the Finnish mobile giant last summer and it would appear that now such a resource will be seldom used. A particularly sticky situation for Accenture who's agreement ties them into providing continued Symbian development until 2016.
ST Ericsson hinted at Nokia's unstable Symbian sales figures in guidance to their investors issued last week. The company cited a "very significant decline" in net sales expected this quarter as a result of a "reduction, in the short term, of new product sales with one of our largest customers."
We will have to wait and see how this news develops as there's still time for the trend to change, but is it too little, too late?
S
Symbian was the best OS if you're comparing the freedom it gave compared to a PC OS. It was the safest too, after the 9.0 update. Symbian shouldn't have changed its version so many times. That killed the developers. They were coding more th...
D
Ccc.. Stupid Nokia! This phone finally SHUT DOWN Nokia and I hate him! Why? Too much features, but slow hardware and crap OS, totally nonsense EVER! N8 is finally reason why is Nokia DEAD! Announced 2010, April, Released 2010, October??? ...
n
nokia is all time best in mobile phones. it symbian platform was the best comparing to all the os. nokia has lots of features that no mobile can compete with it so nokia pleaz dont stop the production of symbian and show android that you are best. ...
ADVERTISEMENT