Just as we started to get a bit worried about the lack of Samsung Galaxy S III leaks for the past three days or so, our luck struck again. Get your salt ready, because here goes an alleged live photo of the upcoming Samsung top dog, courtesy of a person, who claims to be a device tester.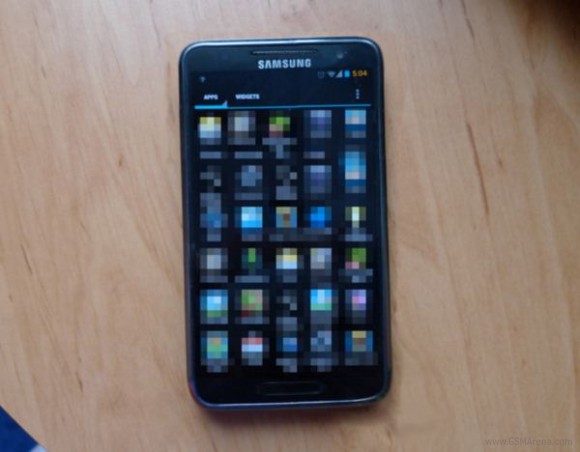 As you can notice in the picture above, the suspected Samsung Galaxy S III sports a five-column UI, as well as a rectangular home button below its display. Both features fall right in line with previous leaks of the highly anticipated device.
Of course, we wish we could take a better look at the UI, but, unfortunately, the image supplier has decided to give it the 8-bit treatment before releasing it into the wild. It does however, look a lot like a stock Android ICS, which leads us to think that we are looking at a test mule.
Speaking of test mules, there is a high probability that the leaked design is not final either. In any case, we hope for an official announcement from Samsung, which will put an end to the "Galaxy S III leaks" saga, to take place in the near future.
Thanks to everyone who sent this in!
G
Yeah? N wp or symbian or ios r absolutely bug free. U r talking as if ur a know-it-all when actually it isnt so. It appears to me that u r sumone trying to act oversmart. N its actually u who started taking the agressive path. Either u discuss the po...
D
i told u, ur behave like a kid. no need to grownup. cause ur growing age is gone.... ur behave like a owner of samsung brand. u took personally. i can tell a lot bug of samsung and consumer waiting for debugging, thats world wide. i am telling about ...
G
Dude u actually need a phsychiatrist. What exactly am i supposed to think? U might b living in an underdeveloped place, where services might nt b that gud, for all i care. N really no one cares whether u like samsung or nt especially when 91 million ...
ADVERTISEMENTS