Sony's LT29i codenamed Hayabusa just can't wait for its official announcement. Its first leak was back in January - targeted launch and price. Then in April we got some leaked camera shots taken with the Hayabusa.
Today we finally got to see what the smartphone will look like thanks to a blurry cam photo. The pic is really bad and you can see almost no hardware details, but one thing is sure – this is not some Sony smartphone we've seen before.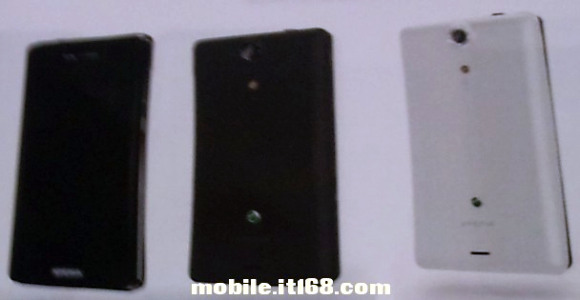 The Hayabusa is rumored to be a successor to the Xperia S and should pack a 4.55-inch HD screen, a 1.5GHz dual-core processor (probably ST-Ericsson high-end SoC or Krait) and a 13 megapixel camera. The device should run on Android ICS.
According to the first leak, the Hayabusa should launch this July with a price tag of about €500. According to the same roadmap we should expect one more high-end Sony device to launch this year (in September). Judging by its €560 estimated price tag, it might even turn out to be a tablet, though.
k
Xperia GX & LT29i are basically the same phone, just without LTE so of course they look the same :D
?
tl;dr rest of thread. htc one x is amazingly cheap for what it is. unless you're on o2 or something...
l
Its Xperia GX http://www.xperiablog.net/2012/05/09/xperia-gx-and-xperia-sx-announced-by-sony-mobile-japan/
ADVERTISEMENTS