"Your scientists were so preoccupied with whether or not they could, they didn't stop to think if they should." No, this isn't about dinosaurs but something equally unnatural – the Sharp Aquos R2 compact, officially the world's first phone with two notches.
Joking aside, it's actually a pretty good, fairly compact phone. It has a 5.2" "freeform" display with one notch housing the 8MP selfie camera and another one for the fingerprint reader.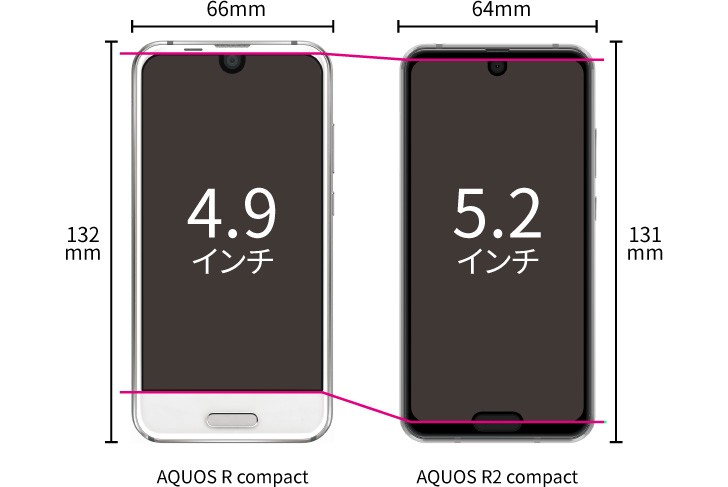 The screen is an IGZO panel with 1,080 x 2,280px resolution and 120Hz refresh rate. Yes, Sharp is the company behind Razer's high frame rate screen and Essential's notched screen. It's an HDR10-enabled display with Gorilla Glass 3.
The Aquos R2 compact is powered by a Snapdragon 845 chipset that runs Android 9.0 Pie. Memory-wise, there's 4GB of RAM and 64GB storage, plus a microSD card slot (up to 512GB). We don't get too many 5" or so phones with flagship chipsets anymore, so this sounds pretty good.
The phone boasts a 3.5mm headphone jack (perhaps, thanks to all the room Sharp saved by not using an in-display FP reader), complete with Dolby Atmos support. The USB-C promises an intelligent charging procedure that extends the battery life. It's a 2,500mAh battery, so even in its best shape, it's not that great.
The Aquos R2 compact is built around a metal frame with an acrylic material on the back. There's a single 22.6MP camera there with a 22mm f/1.9 lens, OIS and electronic stabilization as well. The phone is waterproof (IP68).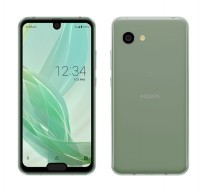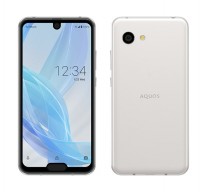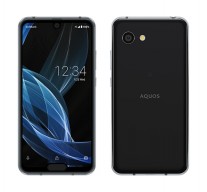 Sharp Aquos R2 compact in Smokey Green, Deep White and Pure Black
The Sharp Aquos R2 compact is available only in Japan for now. And if you promise to be good and eat your vegetables, it will stay that way.
?
Good hardware, bad design choices.
L
LOL, a lot of people cringed at it because "haha, 2 notches". But how much significant display area do you loose? Almost nothing. The most ""horrible"" part of it, is that the notches start rounded, but end flat. That...
?
Ideal size good phone to buy, just battery weak.
ADVERTISEMENTS