ITG hasn't given up on its xpPhone endeavor and now they have announced a revamped version called the xpPhone 2. It too, like its predecessor, runs Windows as its main operating system, but this time it's the more modern Windows 7 and when it's ready to come out - Windows 8, too.
Yep, this xpPhone 2 wants to be taken seriously, something the original couldn't achieve, and its effort to do so are clearly visible in its hardware department. Just like the original xpPhone, the xpPhone 2 rocks a QWERTY keyboard, but unlike its predecessor features a slimmer, 140mm x 73mm x 17.5mm body. However, it still looks ridiculous for a 2011 device.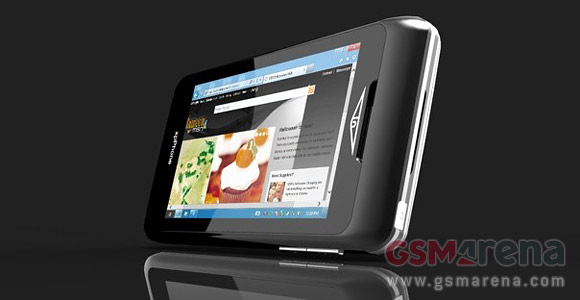 As to the improvements under the hood, the xpPhone 2 features a dead-end 1.6GHz Intel Atom Z530 processor and 2GB of RAM, which shouldn't give you any headaches running the aforementioned operating systems. Its display measures at 4.3-inch diagonal, but it remains to be seen what its resolution will be, as Windows 8 is said to require at least 1024 x 768 at minimum. And to be honest, we can't quite figure out who'd prefer this wanna-be-a-tablet-and-smartphone instead of a full-fledged tablet running Windows 8 natively.
The battery has also been beefed up, as ITG reports it'll handle up to 18 hours of talk time and 46 days of standby. If you remember, the xpPhone weighed just about 400grams, so this one might have gone through some diet, but don't hold you breath on not breaking your wrist every time you reach for it. Expect the ITG xpPhone 2 to hit shelves in January with Windows 8 coming at a later date. Price is still unknown, though.
Source
S
Please can anyone kindly inform me where i can check the pricing of this device.? Thank you, SM.
m
this is good, they started making PC-performing cellphones/tablets.
ADVERTISEMENTS