Nokia Tube, the latest and highly rumored exceptional Touch phone, is no longer a rumor as live images of the device leaked today plus some details about the device feature pack.
As symbian-freak.com reports, Nokia Tube runs on the latest Nokia 5th generation S60 full Touch UI and will be the first phone of a brand new handset lineup (no N-series here). Actually, Nokia Tube will not be even the flagship of that lineup – the actual flagship handset will be released shortly after the Tube.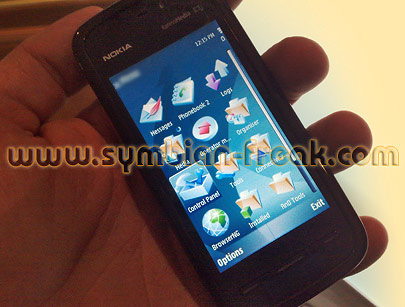 Yet, the Nokia Tube already seems like a high-roller device that will have its say on the full touch market. The Tube is expected to have a 16M TFT display with 360 x 640 pixels resolution and 16:9 aspect ratio. The size of the display will be somewhere between 3 and 3.5-inches. The display will offer a tactile feedback but sadly, won't have multi touch function like the iPhone.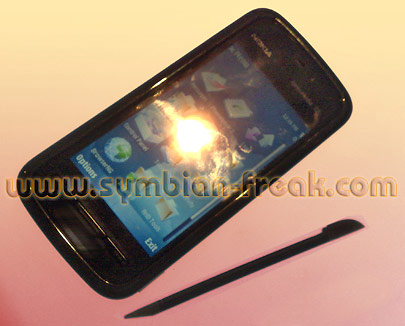 A stylus input will also be provided as an option and using it would hand-writing recognition.
The communication department of Nokia Tube is at its peak, sporting quad-band GPRS/ EDGE/UMTS and HSDPA with uPnP support, as well as Wi-Fi and Bluetooth v2.0 with A2DP and AVRCP support. The built-in GPS with A-GPS and geotagging support completes the wireless communication set of the hi-end Nokia Tube device.
There is also going to be an auto-focus camera but the megapixel count is yet unknown.
Nokia Tube is expected to hit the market at the 1Q 2009.
V
5800 xpress music, had one after iPhone 3g, was nowhere close to iPhone responsiveness and os, Nokia lost war that day when theye didint take serious touch technology and didint choose android
?
people would much rather buy the nokia brand its reliable and way better then apple . and this is coming from a person that owns a iphone!iphones just stuff up . think of nokia like microsoft over apple microsoft always wins!!!
y
good !!!! but narrow Display............
ADVERTISEMENTS