A short while ago a leak indicated that June 20 could be the day of the unveiling for the much-anticipated, oft-rumored, and highly hyped OnePlus 5. And today the Chinese company itself has decided to confirm this information, officially revealing that it will announce its next flagship smartphone on that date.
It's sent an email to its newsletter subscribers, telling them to get ready for the online event taking place on June 20. It will happen at 12 PM EDT, with an official keynote being live streamed across the internet. Following that, the company is organizing a number of pop-up events around the globe, where it will showcase the new device.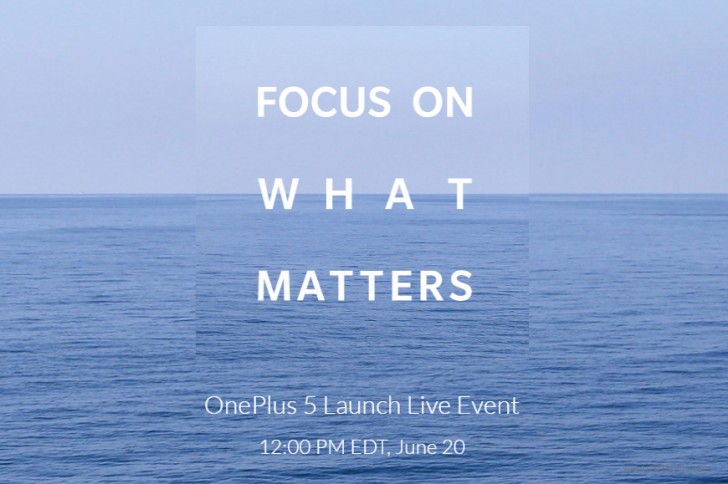 OnePlus has also created a special landing page for the OnePlus 5, which currently looks like the screenshot you can see above. That's pretty much it, but you can enter your email address if you want to receive "exclusive news on the OnePlus 5 before everyone else".
While "focus on what really matters" could be about specs, we assume it's also got something to do with the rumored dual rear camera arrangement of the OnePlus 5. A background blur / refocus feature seems incredibly likely, and that would give another meaning to the text on the landing page. But we'll have to wait a couple more weeks to be sure.
OnePlus has already revealed that the handset will be powered by Qualcomm's Snapdragon 835 chipset, and it might feature more color versions than any of its predecessors. The phone could also be thinner than its rivals.
V
Very good performance best sate
?
The phone looks awesome. What will be the price? Any guess?
D
I agree, that phone seems more interesting to me now.
ADVERTISEMENTS