Xbox Series S officially coming on November 10 with next-gen gameplay at 120 fps 
The cat is out of the bag, so Microsoft decided to just drop a short video covering the highlights of the Xbox Series S console instead of trying to deny rumors. Here's what the video revealed.
The Series S will become available on November 10 at a price of $300/£250, the built-in storage is a custom NVMe SSD with 512 GB capacity. This is an "all-digital" console, which is Microsoft's way of saying that there's no optical drive and you'll be downloading games instead (which is just fine if you plan to get an Xbox Game Pass subscription).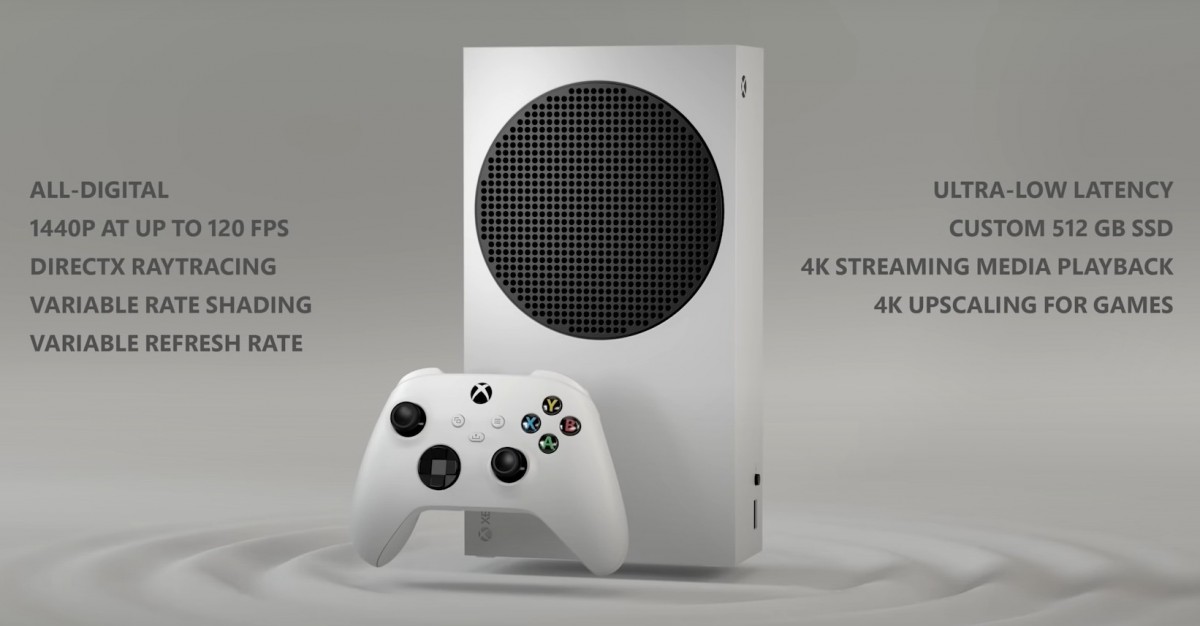 Despite being the budget offering, it promises 1440p gaming at up to 120 fps (with variable refresh rate). It supports DirectX raytracing and variable rate shading, two features that so far have limited support on PC. The console will also be able to stream 4K video and upscale older games to 4K.
Speaking of games, there will be plenty of launch titles, including heavy hitters like Cyberpunk 2077 (November 19), Call of Duty: Black Ops Cold War (November 13), Assasin's Creed: Valhalla (November 17) and more. Also, you'll have access to games from all four previous generations.
The Xbox Series S will be quite compact, it takes up only 40% of the volume of its big sibling, the Series X (in fact, it's the smallest Xbox yet). Microsoft has not confirmed the rumors about the Series X pricing, but it is said to start at $500. There's no launch date for the X yet either.
i
actually it's correct, check out digital foundry for the facts
V
Halofo infinity looks like trash no wonder it runs 60fps. Gran turismo 7 240fps sure, and it will look like gt5 graphically. You people need to understand that high frame rates is very tasking for fix hardware machines, even this generation leaps in ...
N
Maybe you should stick to not commenting, because everything you said is wrong.