Jailbreak for iOS 10 already achieved, though still not ready for public release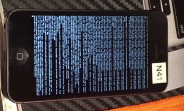 The iOS 10 early betas are already out for developer accounts and iH8sn0w has already jailbroken the early build of iOS and also has a video to prove it. The hacker can be seen in the video with a successfully jailbroken iPhone 5 running Cydia on iOS 10 with no reported crashing "for now?"
Well, Cydia doesn't crash on iOS 10. Hooray- no hacky fixes needed (for now?).

— iH8sn0w (@iH8sn0w) June 14, 2016
While there is still no real jailbreak for the latest public release of iOS 9.3.2 and with Apple preparing for the release of iOS 9.3.3, you might have to wait until iOS 10 is publically out before being able to install the jailbreak.
Here is a proof of the hacker's hard work
At least theoretically, jailbreak is possible… for now. Without the public release of iOS 10, hackers can't rely on a successful Jailbreak this early. As Apple releases updates to the beta, exploits could be patched before public release and all the work is as good as gone.
D
Guys lets face it, how many articles have we seen that start with no jailbreak for ios 9.2 so we must wait for 9.3, noe its no jailbreak for 9.3 so we have to wait for 10.0. even if there was a jailbreak for 10.0 apple will do updates to 10.1-10.2 ...
T
The issue with this is iH8Sn0w's jailbreak is a simple iboot/bootloader exploit that only works on 32bit devices, EG iPhone 5. For all of us on 5S or above, this is absolutely worthless. ih8sn0w can jailbreak literally any device below an iPhone 5s, ...
D
I Hope He Releases It Later On When The Public Release Comes Out. I Need Jailbreak For Tethering. So Far I Have Use 1.6TB.
ADVERTISEMENTS