Just a couple of days ago, Jolla announced its first ever tablet - with a crowdfunding campaign attached. The goal was to raise $380,000, but response from the public has been great. And now the $1 million mark has already been crossed, with many days still remaining in the campaign.
To show its fans how happy it is with this outcome, Jolla thought it would celebrate the milestone by offering €100 off of its smartphone. So you can now buy the Jolla phone for just €249, compared to the normal selling price of €349.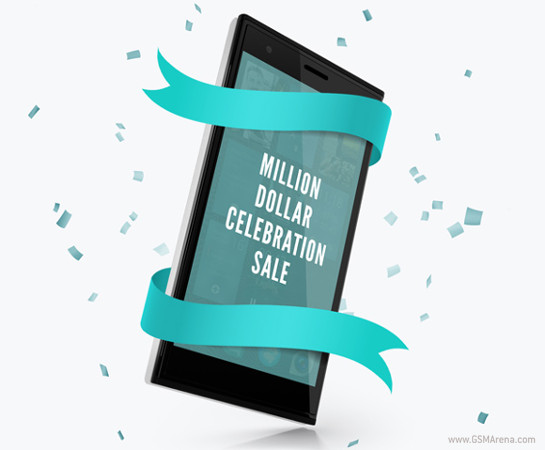 There is a catch, however - this is a limited time offer. The reduced price is only valid until November 25, and the amount of participating devices is limited too (though exactly how many units will be available for the lower price hasn't been made public).
You can buy the Jolla phone if you live in the EU, Switzerland, or Norway. It was announced last year, and it comes with a 4.5-inch qHD (540x960) touchscreen, an 8 MP rear camera with LED flash, a 2 MP front camera, 16GB of storage, a microSD card slot, 1GB of RAM, a 1.4 GHz dual-core processor made by Qualcomm, and all the usual connectivity options (including 4G). It runs Jolla's Sailfish OS.
r
€349 for the OS only.. the hardware is of €100 maximum.. why everybody wants to recover the cost of a single line they have written.. you can make a cheap product and use revenue maximization model.
D
Ok wake me up when Sailfish 5 is out, thats how long it took to make Maemo as great as it was. MeeGo started from scratch and need many many years before its that useable.
D
You right, they should have finished their job with the phone instead of letting that stupid lower midrange Jolla phone hang there like a captivated head on a pole as a warning to not go near that company at any cost. Seems they dont wanna put ...
ADVERTISEMENTS