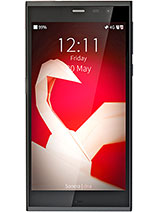 M3928255
No, no, no. We want a high-end device, not a low-end one dear Jolla. This is not better than the first Jolla.
?
Great, what the worlds really needed was another mediocre, 5'' 720p device...
H11011
1000 units only to be available and no warranty provided ... ohh Jolla ... not the proper way to do business!
Total of 43 user reviews and opinions for Jolla Jolla C.