Jolla began its retail journey in its home country Finland and a month later began selling across Europe. Initial sales data from Finnish carrier DNA, which is the only one to offer the Jolla smartphone at this point, shows that the phone is doing quite well. So much so that it managed to overtake the iPhone 5c and iPhone 5s on its network.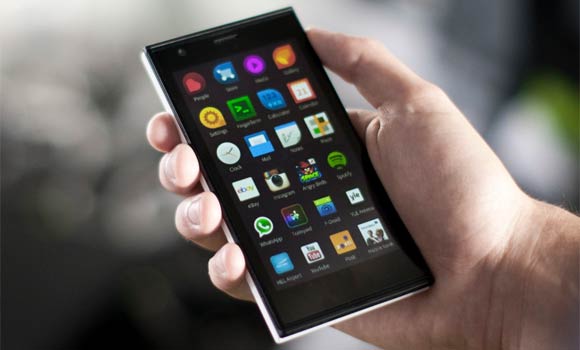 In DNA's top 10 list of best selling smartphones, the Jolla sits fifth. Right behind it is the Apple iPhone 5s in sixth place, while the iPhone 5c is eighth. In the period in which the Jolla started selling at DNA it's also the top selling smartphone above €300.
Above the Jolla in DNA's list sits the Nokia Lumia 520 with the top 3 spots taken by Samsung smartphones. From top to bottom they're the Samsung Galaxy Trend, Samsung Galaxy Y and the Samsung Galaxy S III.
Finnish carriers Sonera and Elisa, which currently don't offer Jolla, feature four Nokia smartphones in their respective lists of top 10 selling smartphones. In the case of Elisa, 8 out of 10 corporate customers carry a Nokia smartphone, so the Finnish company is definitely regaining its positions in its home market.
Here's a friendly reminder to check out our extensive Jolla hands-on in case you've missed it.
D
In case you didn't realize, Nokia is only selling its Devices & Services department, not the Nokia brand. That means you won't be seeing any Nokia phones after the deal is done. Read your news better :)
J
I did preorder my device when it was published (end of May 13) and it was shipped directly from Jolla, so those ones didn't affect DNA sales. There's been a couple of annoyances, with the store and battery draining bug. But many bugs were alread...