In-line with what Motorola announced last week, the all new Moto X Pure collection designed by the New York-based designer Jonathan Adler is now up for pre-order, with an estimated delivery date of December 15.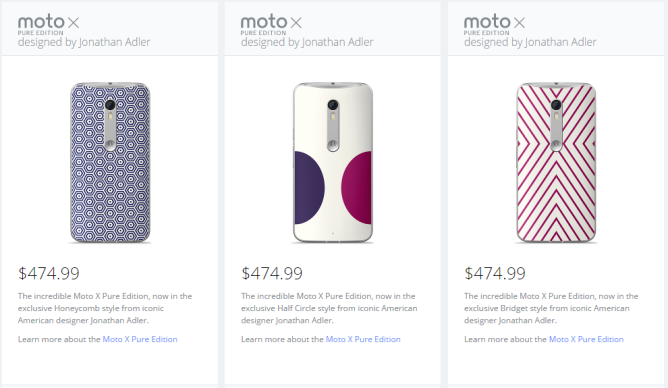 For those who aren't already aware, the limited-edition collection consists of three Moto X Pure smartphones - each offering 32GB of internal memory and carrying a price tag of $474.99.
For comparison, the standard 32GB Moto X Pure model costs around $450. So, you are paying an extra $25 for these specially designed variants.
I
Lol! this guy made my day.. haha.. so deym ugly.. it would be better if he just use "animation" theme cover. Even 5 years old can do better than that..
f
wow, even i can design better. $25 extra for that shitty design, omfg.