The Nokia 8 is here and it's a big deal. This is the first Nokia flagship in quite a while and the first Nokia flagship running on Android. As such there's a lot riding on the Nokia 8 to succeed and it will take more than just good specs and nostalgia to do it.
Looking at this phone as a Nokia product, we see a lot of familiar traits. The attention to detail in the design and the build is undeniable. There's also a simplicity to the Nokia 8 that's unmistakably Scandinavian.
The cameras are good too, coming as a product of a collaboration between Nokia and Zeiss.
A good screen is another Nokia hallmark and while this one is not an AMOLED it's about as close as an LCD can get. It's polarized (which reduces reflections) which makes it very constrasty and one of the best to view outdoors. It matched the Apple iPhone 7's LCD for outdoor visibility, and in our reviews we've rated the iPhone as the best LCD in bright light.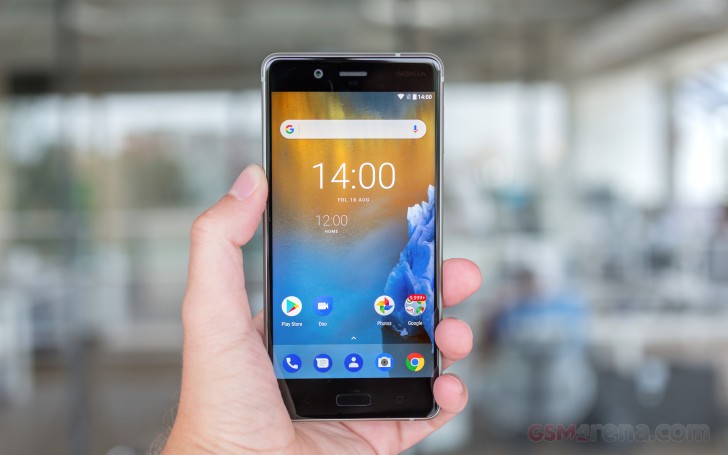 Now let's take away the brand name and look at the 8 as just another phone in the vastly competitive smartphone landscape. It's equipped with the best processor around, it has ample storage and a microSD slot, it runs stock Android 7.1 and has all the little niceties we've come to expect of a flagship - a blazing fast fingerprint scanner, fast connectivity, quick charging, USB Type-C and even IP54 splash resistance (though we wish it was at least IP67).
And the launch price of €600 is on the cheaper end of the flagship group (most competitors launched at a much higher price).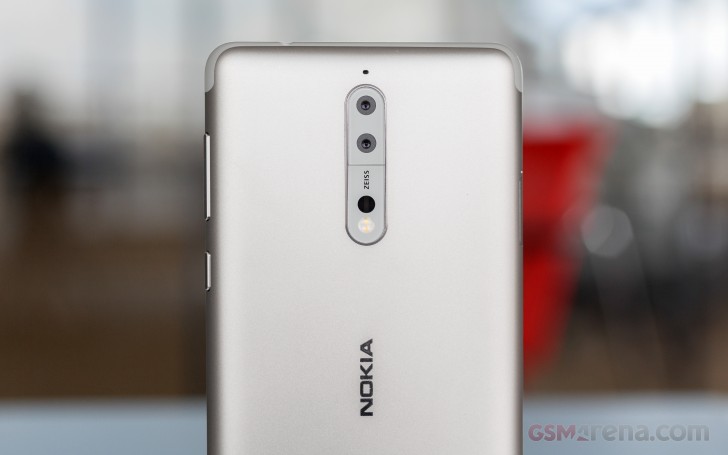 The cameras are a big part of the Nokia 8 proposition. We shared a lot of samples in our hands-on but seeing as how they were captured in typical English weather we have a few more prepared for you here.
We'll reserve our professional judgement for the upcoming review but so far, we like what we see.
No matter how we look at the Nokia 8, it's a sight we appreciate. Many were hoping for something special, some X factor to differentiate the Nokia 8 in a sea of well-made, affordable phones. But Nokia played it safe and that's okay. It makes sense to start by getting the basics right, getting a good foothold in the market and then experiment.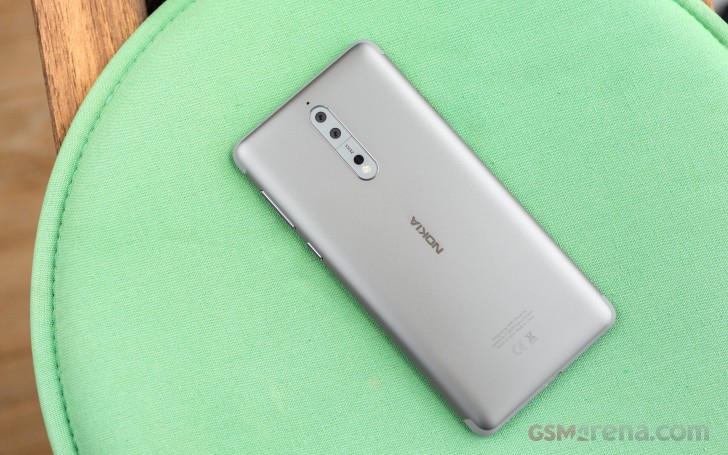 Nokia's heritage is intact. As we said at the beginning - Nokia will need more than good specs and nostalgia to succeed - but they make for a good start. Now let's see if the Nokia 8 is as good as it looks in a first encounter.
D
Mobile Geeks and other intelligent consumers won't just buy a phone just because of the single polished block of aluminum and the graphite, copper pipe combined cooling system. those are the only things that stands out in The Nokia 8
D
I've never seen a OP5 with the Jello effect except for the one in XDA's YouTube video. It performs similarly to a iPhone 6S. which is more than good enough. nobody buys phones comparing to benchmarks , this is 2017, move forward. You maybe a Nokia Fa...
D
we hope that next 2018 Version will be boderless one with 5.5" (16:9)
ADVERTISEMENTS