JXD S192 "retro" gaming tablet is powered by Nvidia's Tegra K1 chipset
Android gaming tablets have been struggling for relevance for ages. Remember when the Wikipad got a PlayStation certification in 2012? Probably not, but Nvidia isn't giving up and it has gotten several manufacturers to believe in the Tegra dream.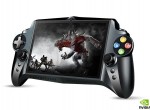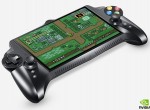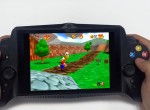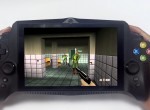 JXD S192 "retro" gaming tablet playing some classic games
JXD unveiled the S192 tablet and put it up on pre-order as a "retro" gaming console. As a side note: JXD S192, really? Acer at least called gaming tablet "Predator." Nvidia calls its own tablet "Shield." Archos went with the obvious "GamePad." The S192 name sounds boring and non-descriptive.
But I digress. A key selling feature is the hardware game controls on either side of the screen (plus trigger buttons on top). On the Wikipad, the controllers were removable, so that it was still usable as a regular tablet. Not this one, though.
The JXD S192 tablet is powered by the Tegra K1 chipset and lets you play on a small 7" screen with 1,920 x 1,200px resolution. There's an HDMI dual screen (!) output if 7" feels cramped (and it should).
JXD didn't learn from Nvidia's mistake and saddled the tablet with a limited amount of RAM - just 2GB. At least you get double the storage of the Shield tablet, though 32GB may still be tight for premium games.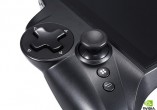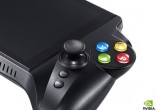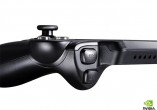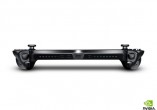 The permanently attached game controls
More damning of all is the old software - Android 4.2.2 Jelly Bean. Nvidia is already testing Vulcan on the Shield tablet, that's a more powerful alternative to the OpenGL ES 3.2 supported by most Android 6.0 Marshmallow devices. Android 4.2 offers only the ancient OpenGL ES 2.0 (first introduced with 2.2 Froyo).
Anyway, the JXD S192 has stereo speakers, a whopping 10,000mAh battery (good for 6 hours of gaming or 57 hours of browsing the web, going by official numbers). There's also a 13MP camera on the back and a 5MP camera on the front.
Again, the S192 is available for pre-order at $316/€280/£220.
S
Im not stupid. Im not one of their customers! Better start doing something that will sell on its own instead having to shove it inside my hand
F
And do you think many people would opt to get a 1440 resolution or an 8k android Gaming tablet? Having a 1080 is already a level of an android gaming tablet. Wherein 4k or 8k resolution gaming doesn't differ if the game only runs at 1080. Is there a ...
?
We've been emulating those games since 448MB ram of HD2 and they ran just fine.. 2GB is enough because you don't play 2 or more games at the same time.. And you don't keep the game at the background rather you make sure the game is saved and quit it ...